I realize we are nowhere near Halloween on the calendar.  But in going through all the Fastelavn pictures that we posted earlier, I also realized that I never shared these few from our Halloween forest school bash here at the house.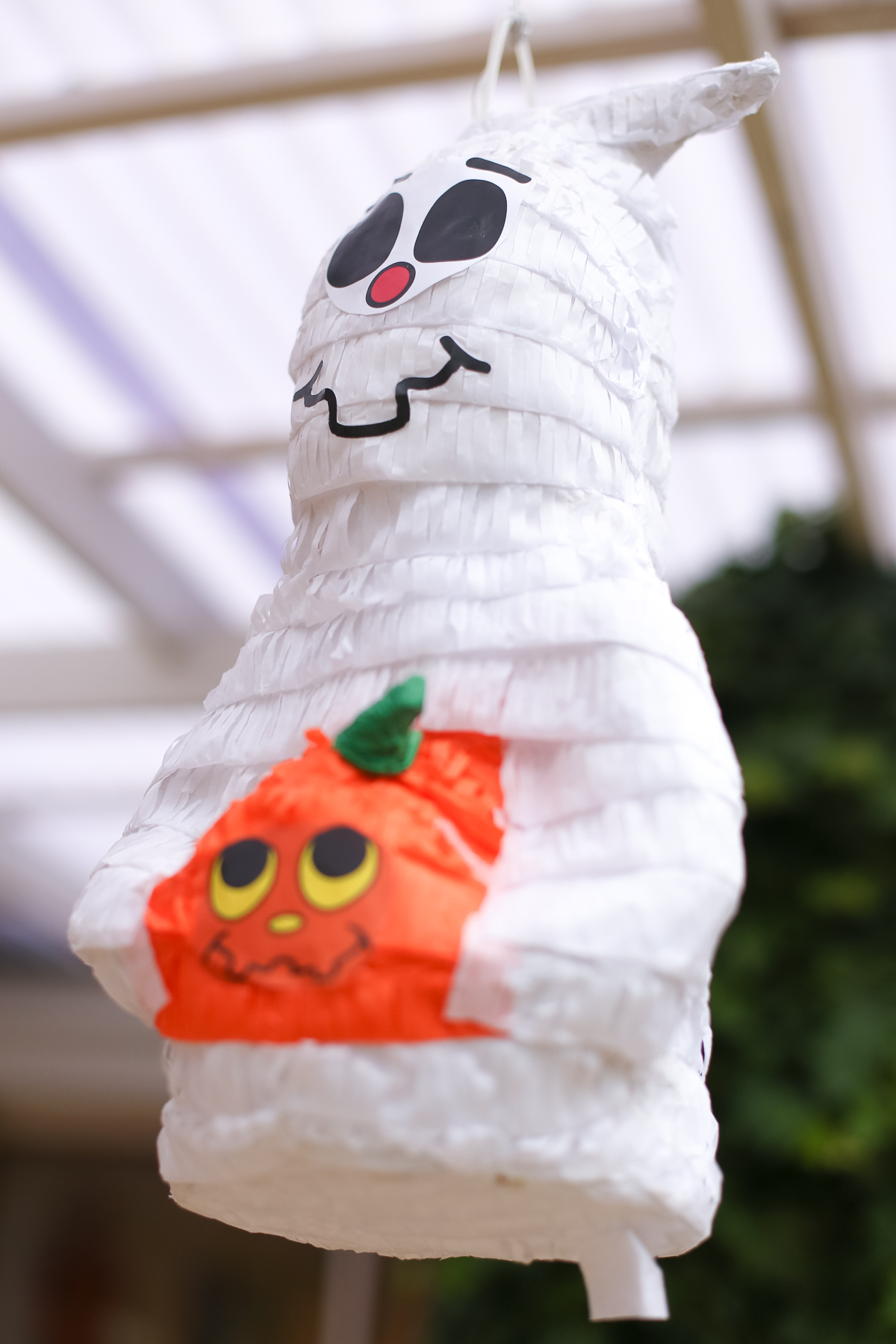 We've been getting a bit braver about inviting others over from the school to show off a bit about our daughter's American side.  The first big foray into that was of course the American Embassy visit last summer, but then again this fall, we took it one step closer to our own home, literally, and had 30 little revelers over to celebrate Halloween.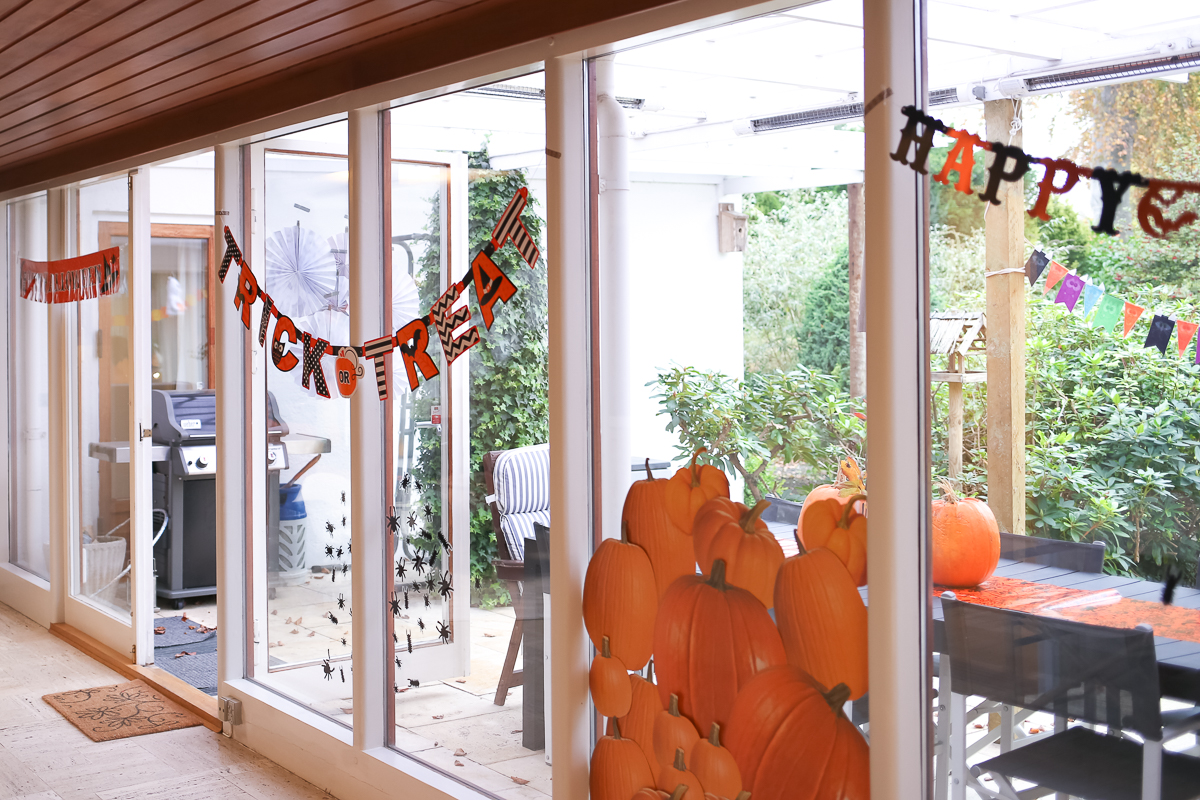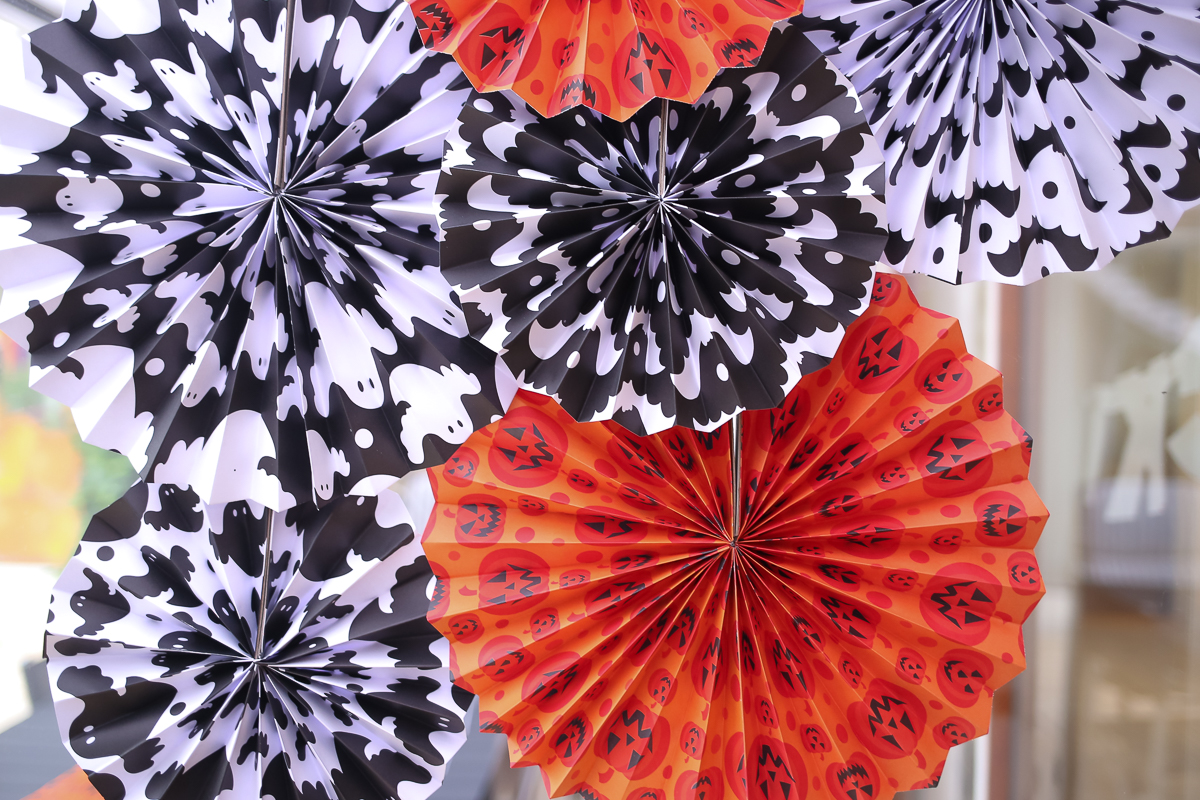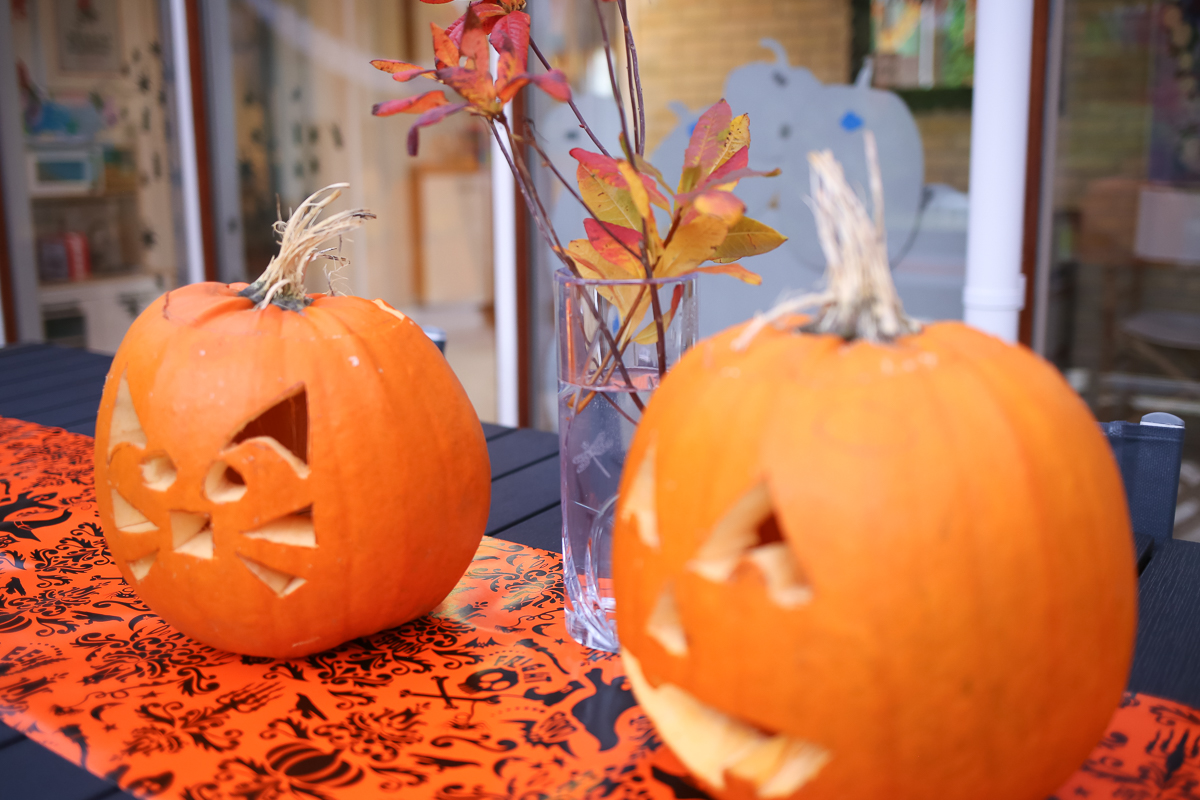 Halloween is, of course, primarily an American holiday, even though the date itself has various kinds of significance in multiple countries.  However, it's definitely becoming more and more of a deal here in Denmark.  Our first year here, I think we barely saw a trick or treater, and by this year, downtown was full of them.   I've heard quite a few people lament here (even at the school) that American holidays are becoming more and more prevalent.  And while part of me understands that not everyone wants that, we were still determined to show the kids a good time and share a little bit about a tradition that really is a big deal where we're from.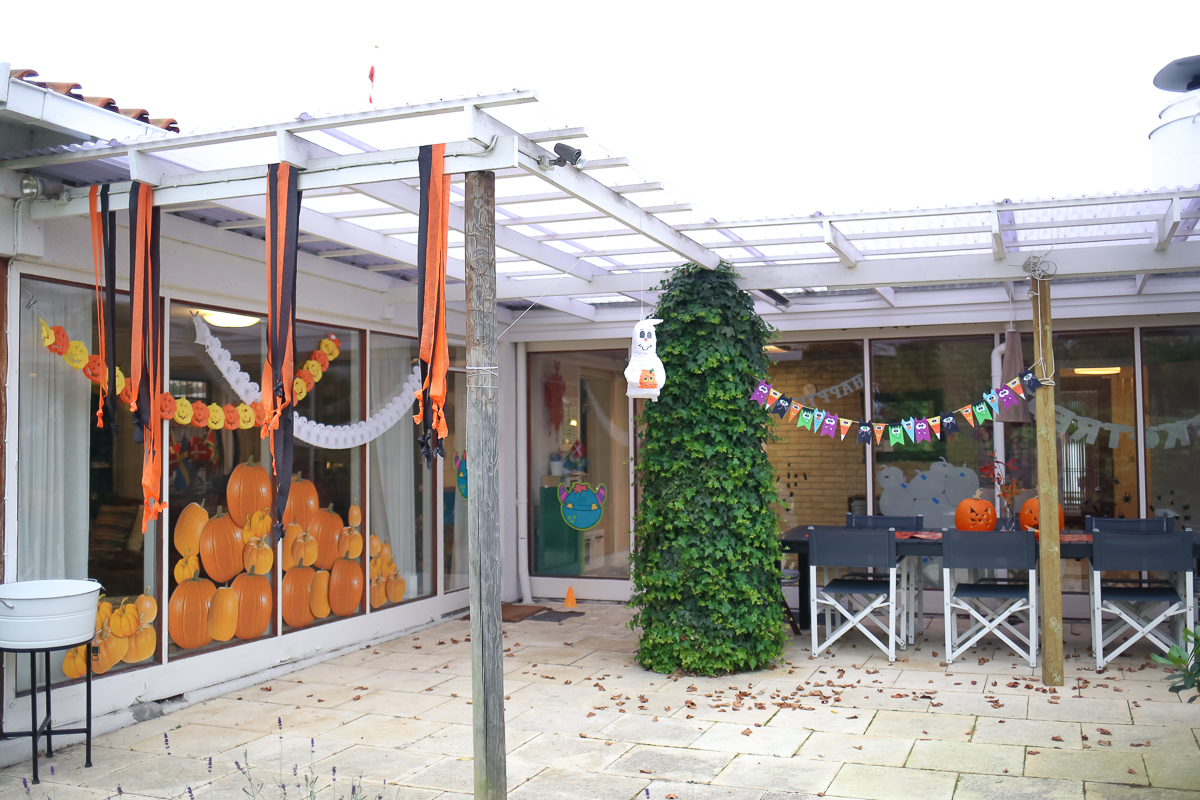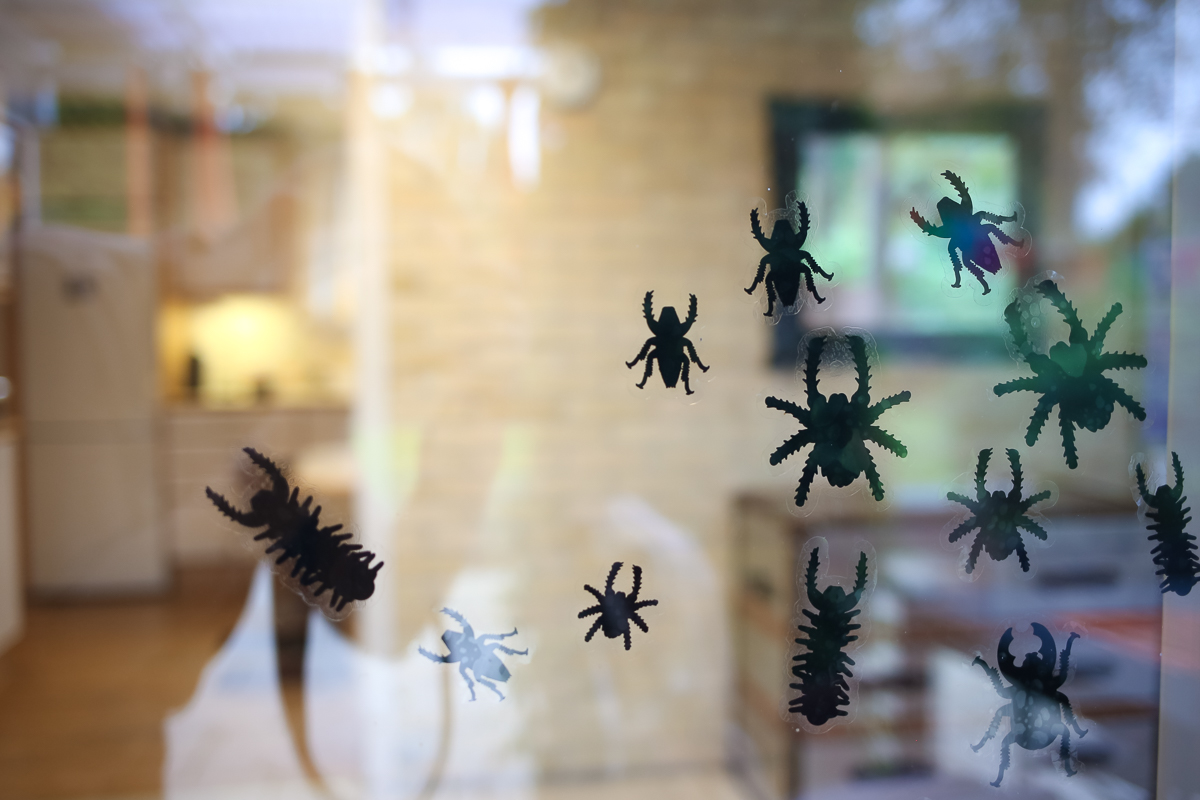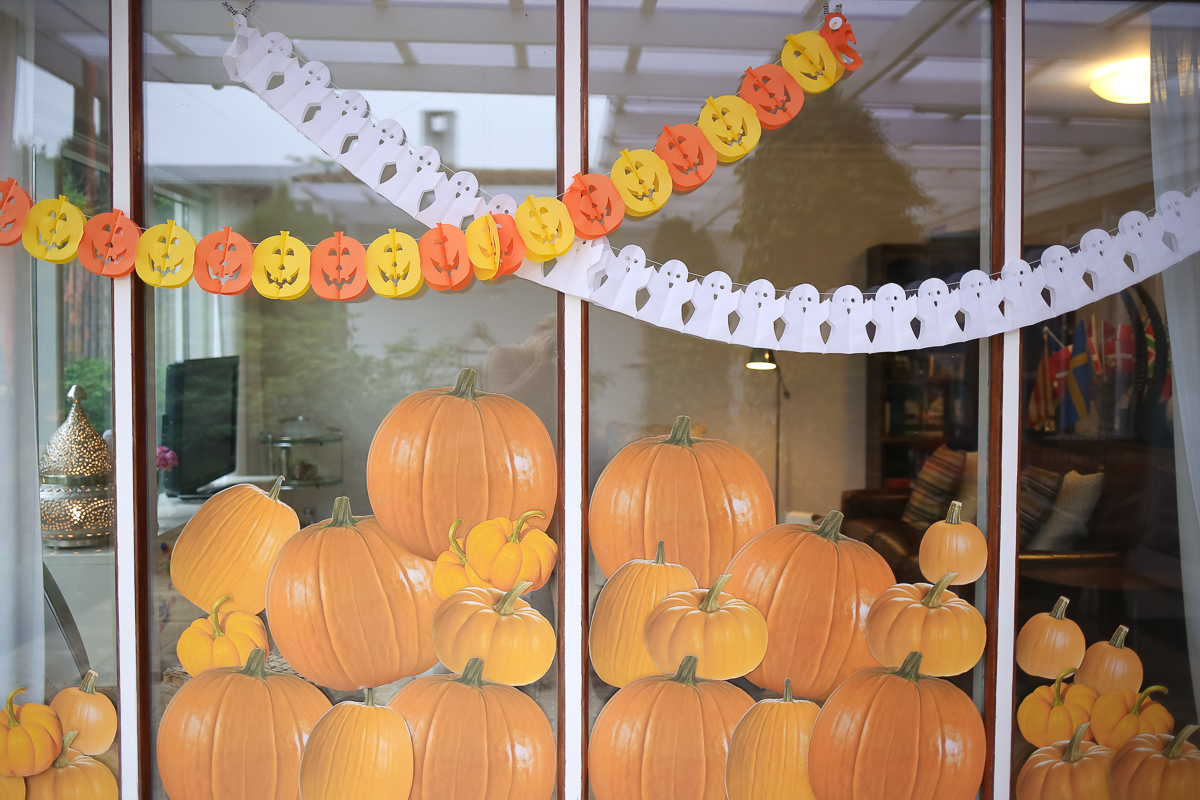 Decorating was a big deal, especially since our little one picked out a lot of them.  She's also old enough now to help put them up and I have to say, that was one of the best parts of the party, was simply her and I getting ready for it.  Trying to get all those insects up on the glass and the piles of pumpkins to stick, we managed to have a few laughs that I will most certainly remember as part of our time in this house.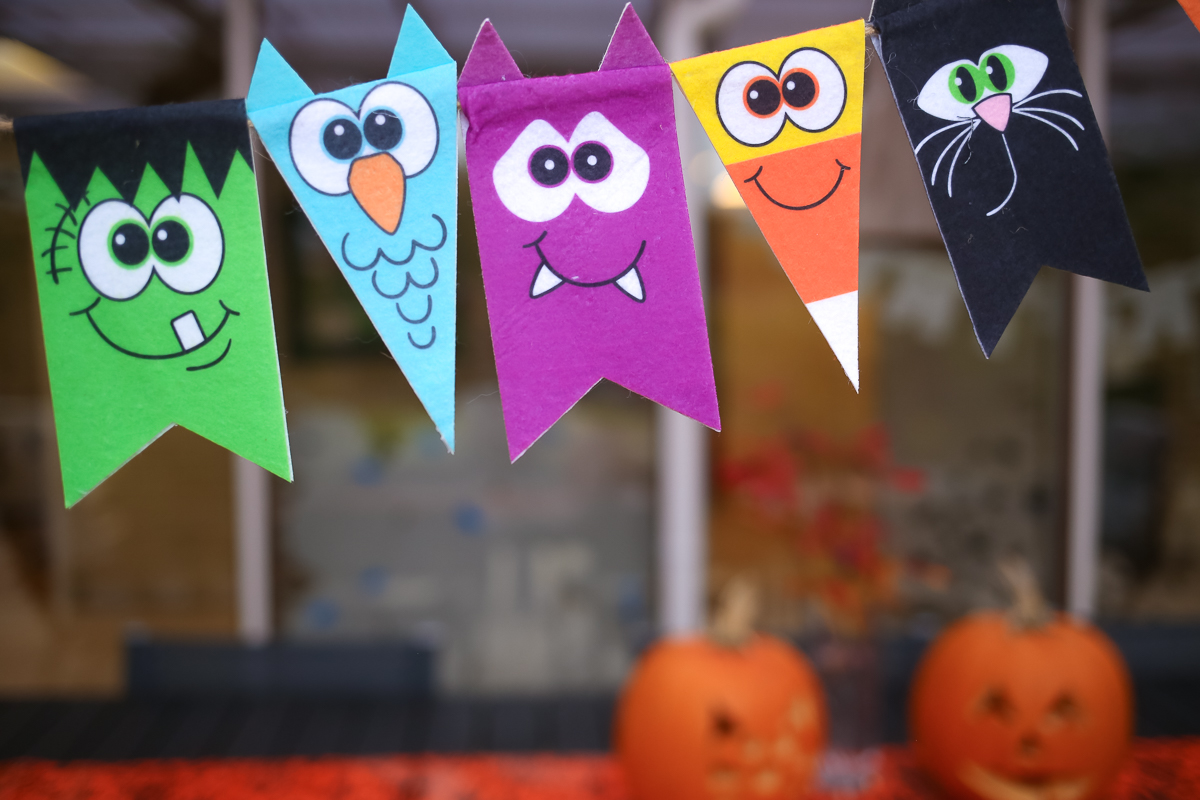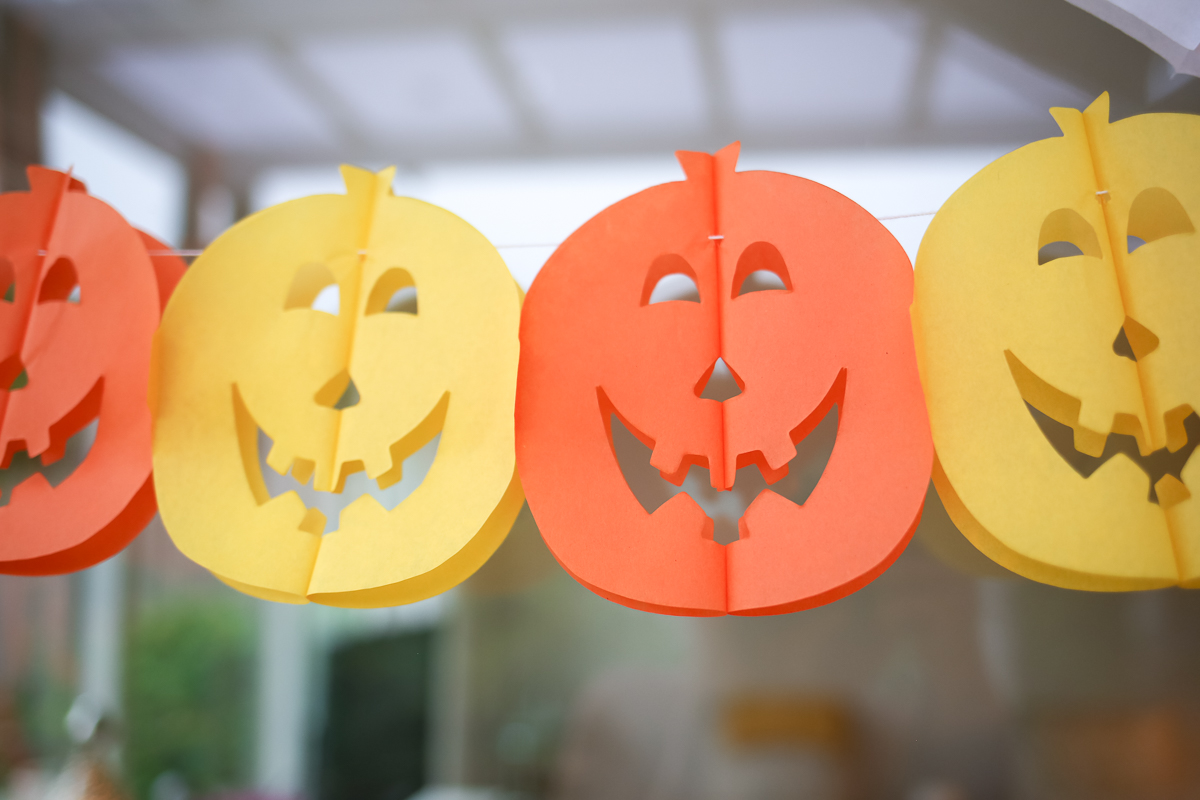 We tried really hard not to make it about just the candy or the trick or treating (although there was a little candy-less goody bag for everyone to take home at the end), but more about a fall festival type atmosphere.  I don't want to share the photos of all the kiddies here but there were sack races, and carnival games, and face painting, and just plain old running around. If there's one thing I've learned about having these forest schools parties (now that we've thrown a few), it's that we don't have to over plan.  Sometimes, the kids are content enough just to have a change of space and get a little glimpse into how their friends live.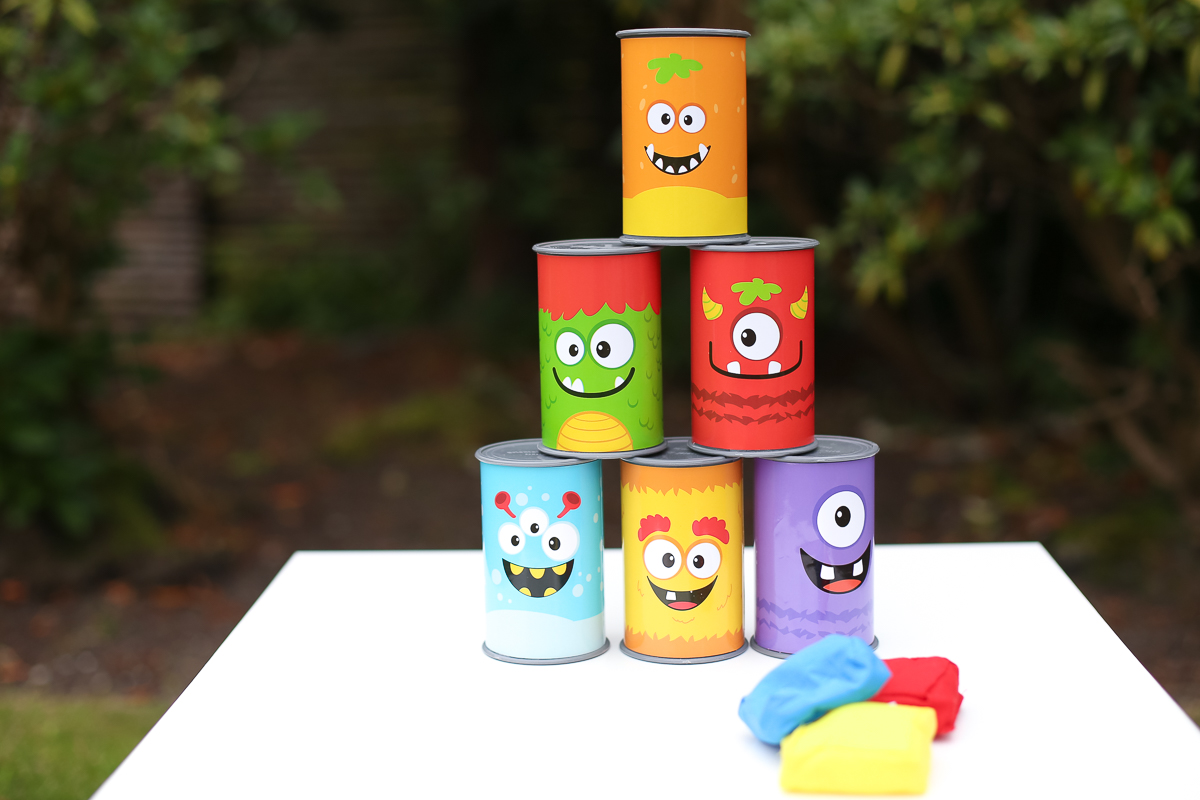 Menu: Lots and lots of "crudite" sticks (those kids shovel those down, seriously), peanut butter and fruit roll ups, grilled sausages in rolls, mac'n'cheese bites, fresh berries, and frozen bananas covered in yogurt (thank pinterest for that one).  And just because it was halloween, itty bitty brownies with candy corn.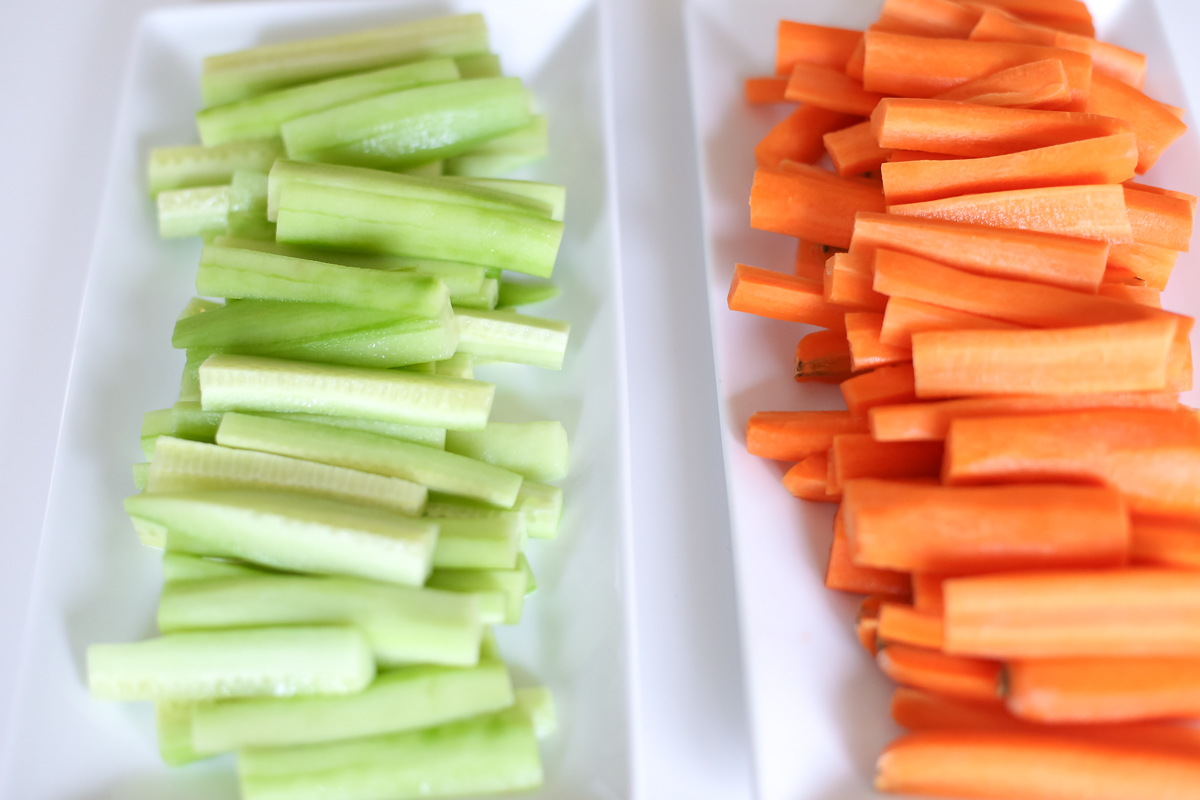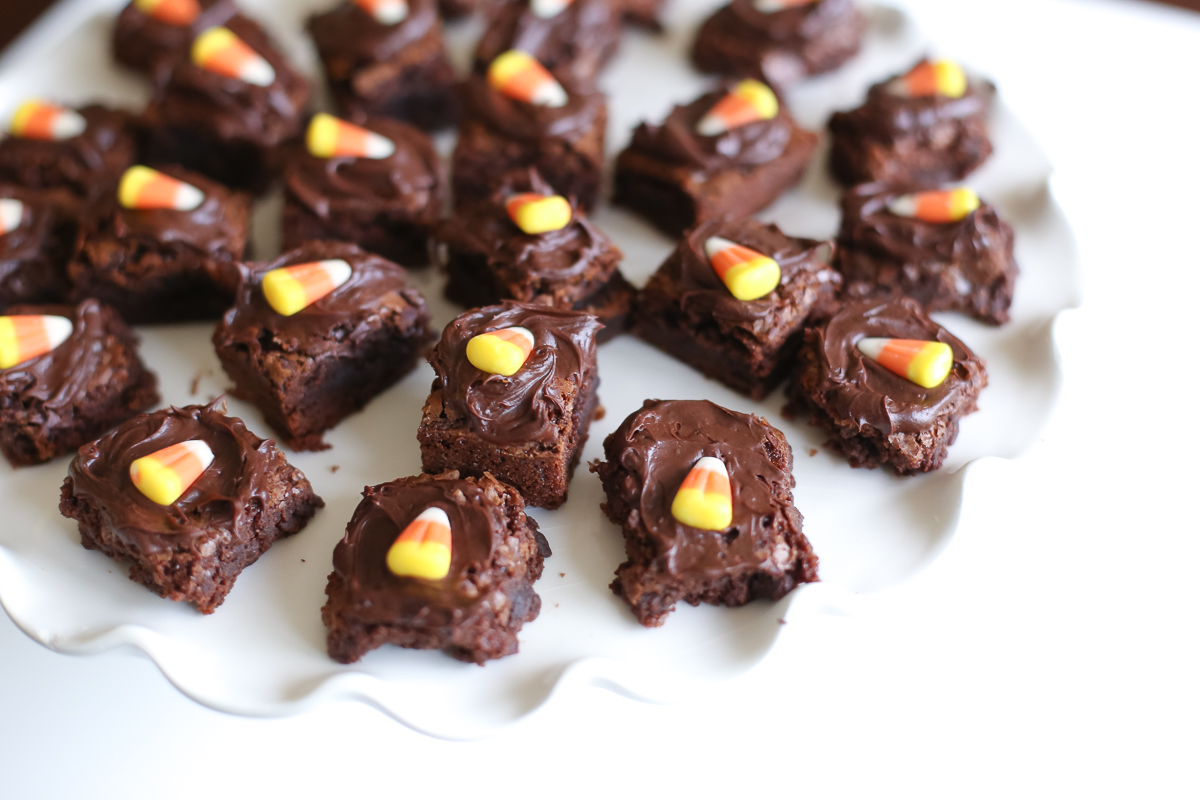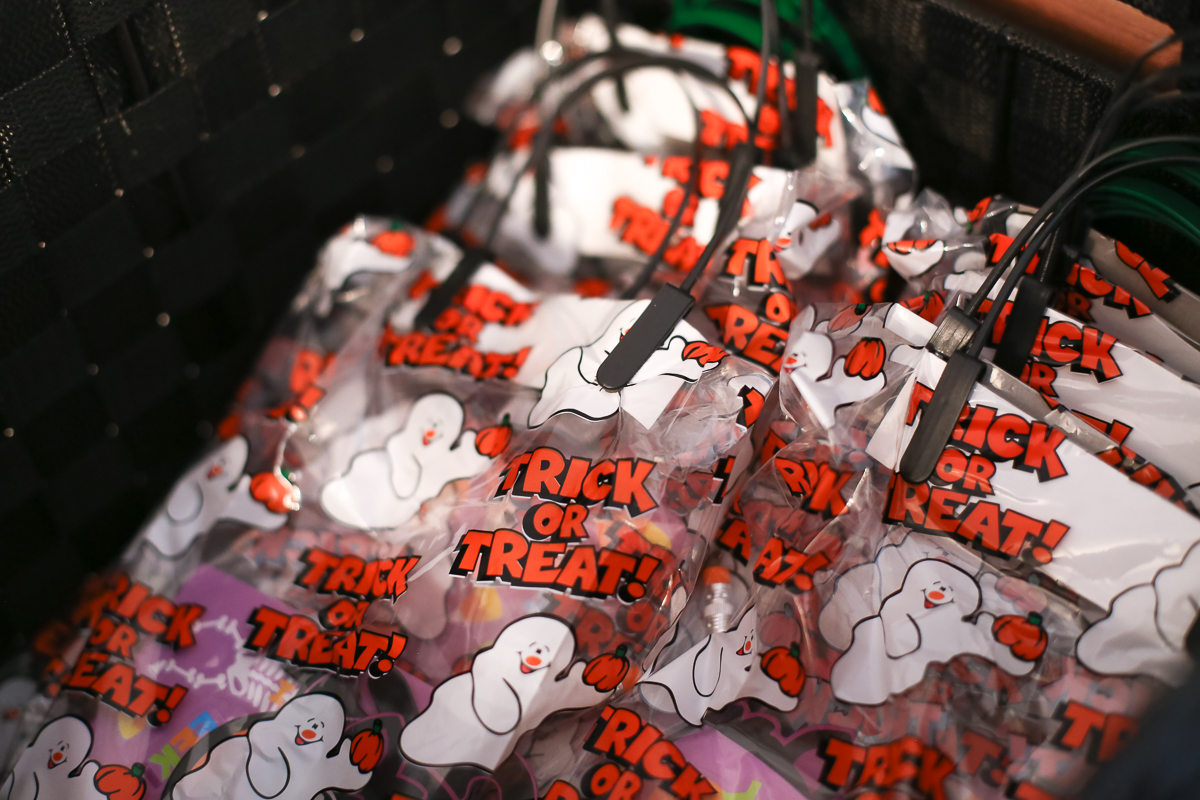 Still, it wouldn't be Halloween if there wasn't just a little bit of candy right? We got special permission to sneak in a few pieces which we did with the piñata.  And although these kids are pro-fastelavn barrel beaters, for some reason, the piñata was a completely new thing and one that was very welcome.  All in all a success, and the party will probably go down as one of our favorite halloween's to date.  After all, it's nice to share something with people who share with you, right?