We're been traveling the past few days but missing the Danish tradition of Fastelavn a lot right now…after three years, Danish traditions have a way of sticking with you.  We won't be parading in costume this year (although we will be celebrating – my grandmother turned 90!), we did spend some time going over old videos and pictures on my phone, remember what fun it was. As we settled into the United States, she got to dress up for Halloween this year (in the photo) but one of the best parts of being an expat sometimes is that you get double the traditions. Your own, and that of your adopted country, so loving ours doesn't mean missing theirs any less.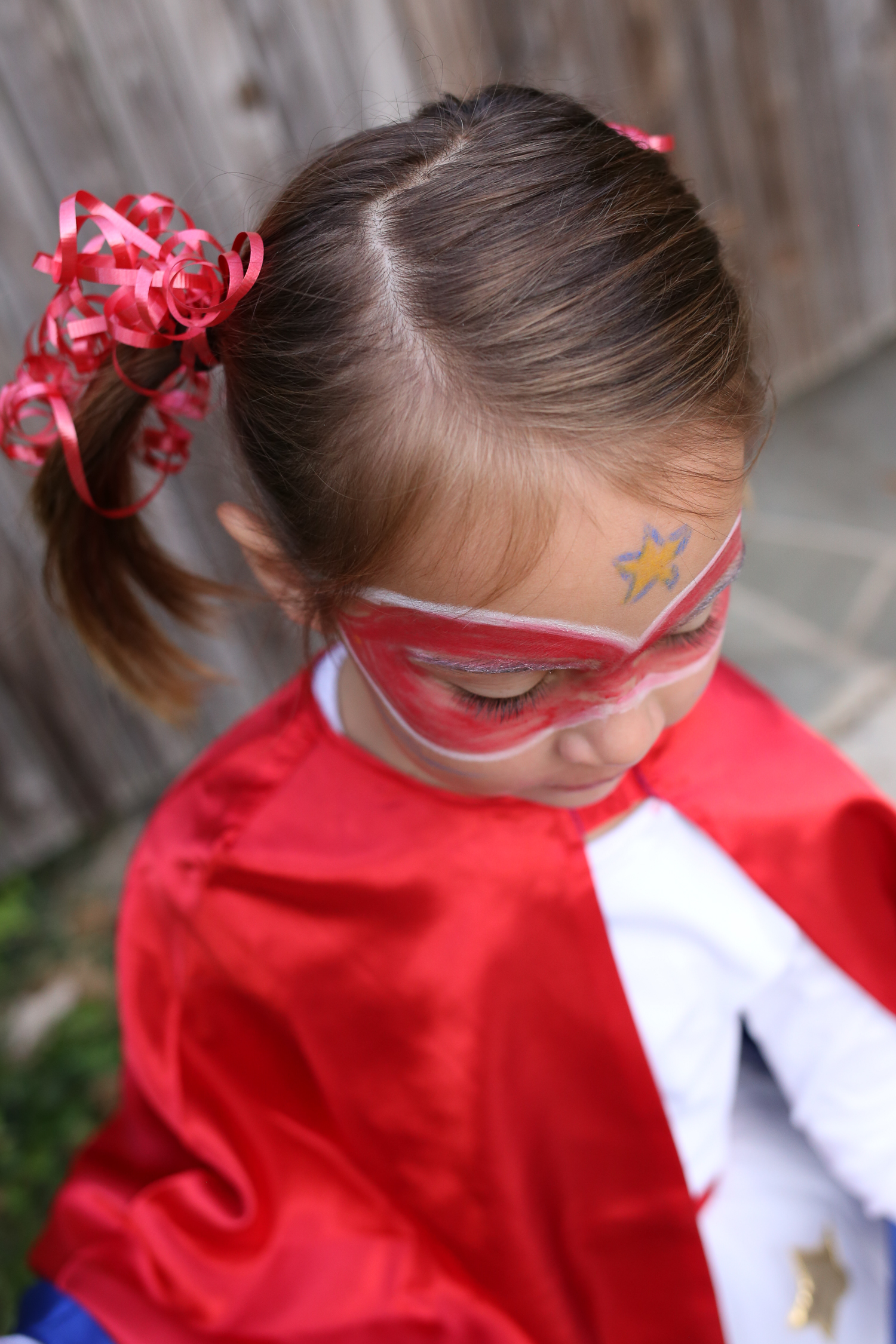 We're missing the sweet "boller" that seem to spill out of every bakery window around this time of year in Denmark.  I've got to tell you, what we wouldn't both give right now for one of those treats, eaten to the forest school chorus of the Fastelavn song…
Fastelavn er mit navn,
boller vil jeg have.
Hvis jeg ingen boller får,
så laver jeg ballade.
Boller op, boller ned,
boller i min mave.
Hvis jeg ingen boller får,
så laver jeg ballade.
If you want to learn a little more about this fun holiday (that by the way, in addition to boller and costumes, involves threats of flogging your parents, decorating switches of branches, and beating a barrel until it breaks), here are a few posts from past years:
Danish Mardi Gras (on the other blog)
First Fastelavn – a video!
A little more Fastelavn (celebrations in a downtown neighborhoood)
The Queen of the Cats (might have been her crowning achievement!)