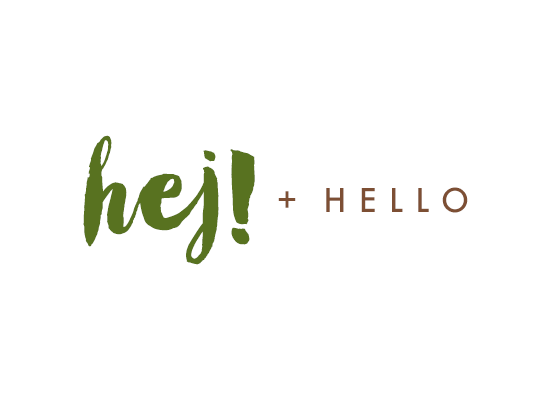 Hej! Or should we say, "Hi!"?…
They both sound the same actually – "Hej!" is Danish for "Hi!".  And if you hear it twice – "Hej Hej!", it means "bye".  Danes are practical like that – why invent a new word when you can just use the same one twice to mean the opposite?
If it's confusing, don't worry.  We're Americans living in Denmark, so we're usually a bit confused around here.  In a good way.   It's been a new experience, and the biggest part of it so far has been taking advantage of the forest school system for our toddler daughter.  Yep, a school…in the forest.  No books and papers; instead trees, leaves and loads of adventures. And maybe just a wee bit of confusion…
When I first started looking at the forest school as an option, I didn't see too much out there that was written from the perspective of the parent, and I wasn't quite sure where to go to know if it was right for us.  I mean, when people tell you your child will be out there in the woods, all day every day, rain or shine or sleet or snow or just about anything, your natural inclination is to research whether this is really a good idea.  At least a little bit…  Like most decisions that you make as a parent, we went with our gut.  It's been by far and away an amazing experience for us, even on those days when it maybe wasn't the easiest.  This blog is meant to shed a some light on this little journey of ours, and we're glad you're here.  Welcome to A Toddler in the Trees!
PS – We're just getting started with the blog,  but there's already quite a bit of information up on the A Toddler in the Trees facebook page.   We'd love to hear from you as you go along – let us know your thoughts, comments and questions, and keep in touch with us via all the social media channels on the right!