Christmas is in full swing here in Copenhagen, and it's arrived at our forest school! The Christmas season  – or rather, Advent – is serious business and schools are no exception.  Usually, I've always been a little averse to Christmas starting "too early", usually because in the states it's more about commercial preparations.  But over the years, and especially this year, we've learned to appreciate the winter "season" for what it is  – a time to come together and create warmth and light  in the coldest and darkest part of the year.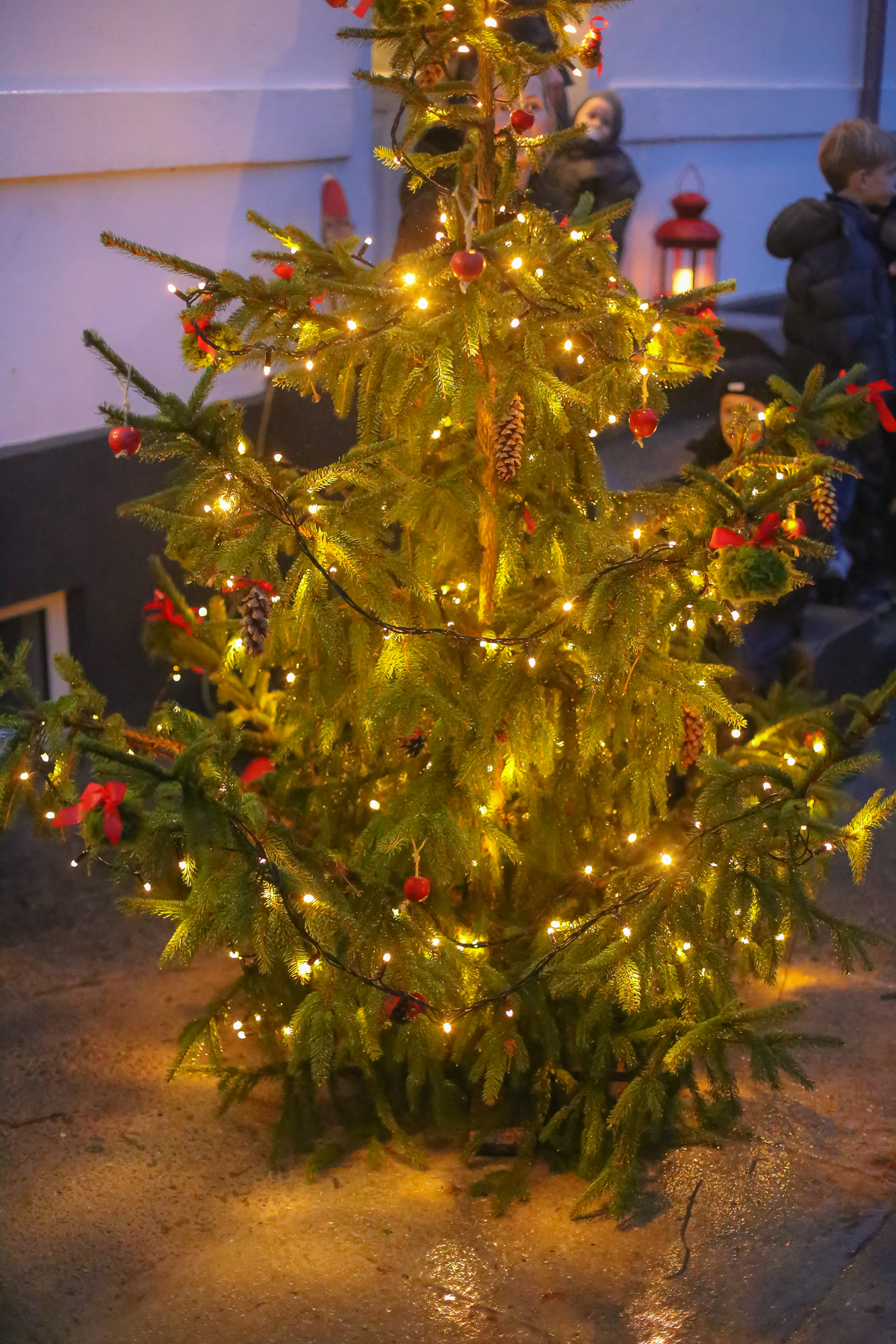 The forest school put on their holiday program for the parents and the little ones have been preparing for weeks by learning carols and dressing up the shelter house in greenery and decorations.  In the US, I think the program would have been much later in December but here we nearly welcomed December with it.  I think instead of closing the holiday season, it opened it instead, which means that we get to enjoy the decorations through to the new year instead of seeing them for just a few days.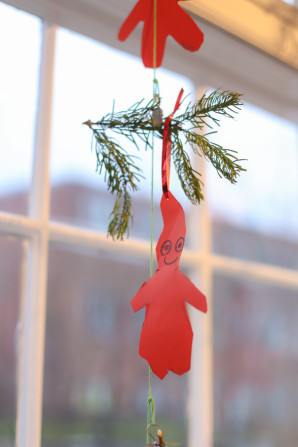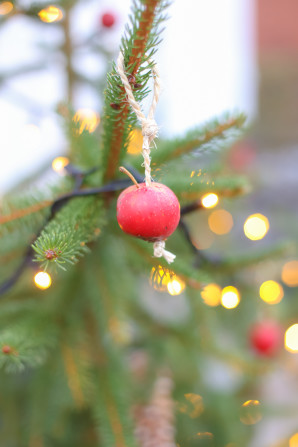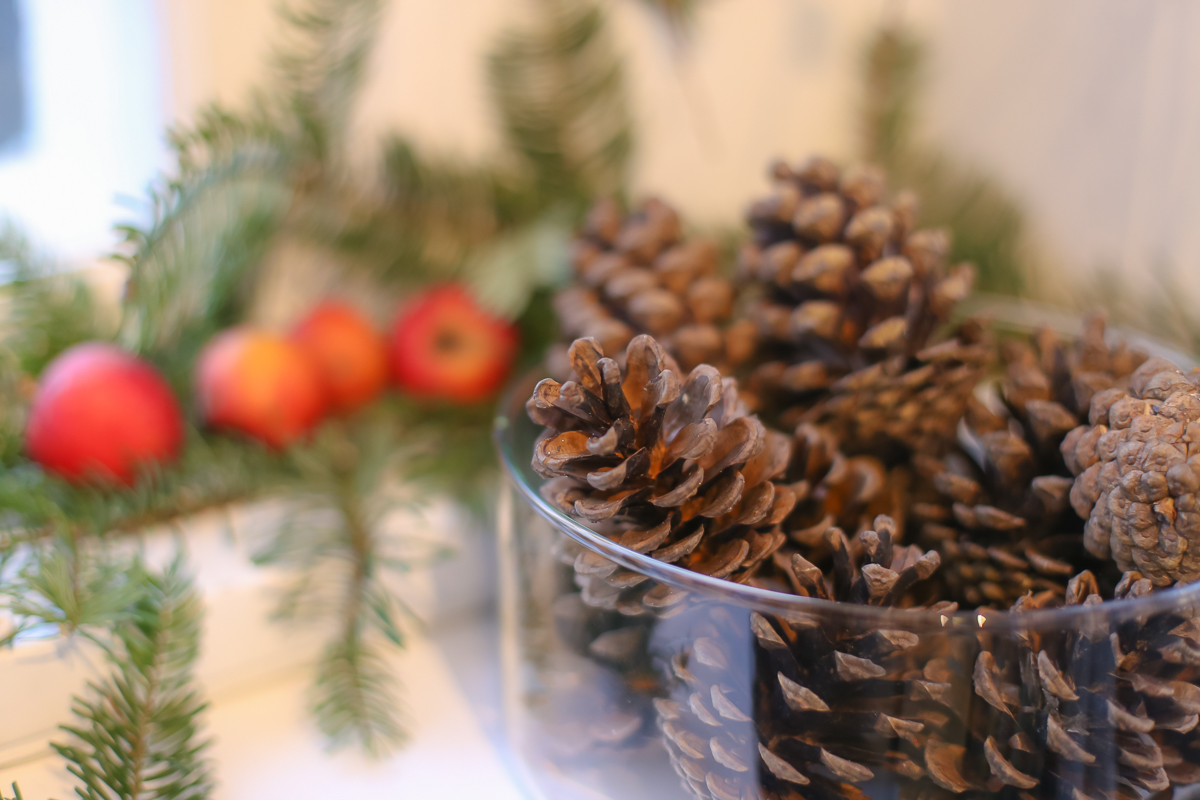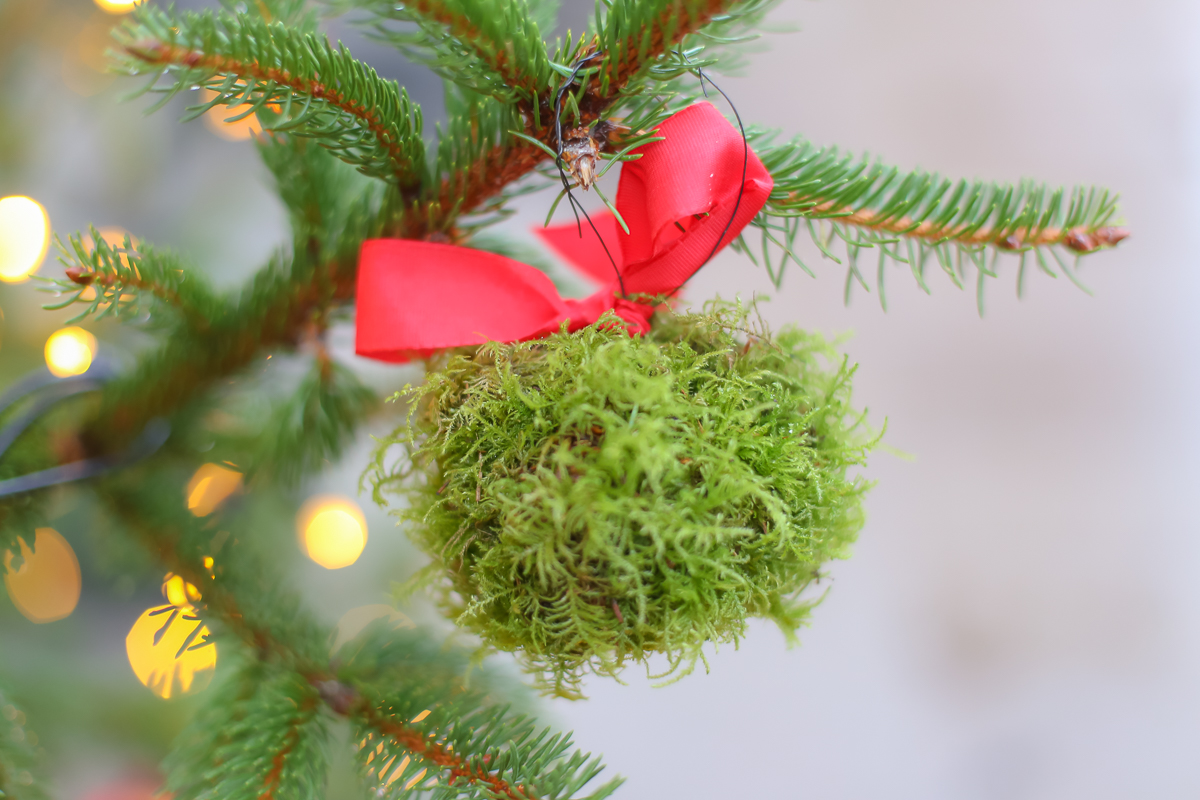 And the children have worked hard on them, truly.  In Denmark, people decorate a lot for the holidays, but they do it simply.  It's very common to bring in "nature" – branches, pine cones, twigs… things that help to bring winter in.   People also look for greens and bulbs to incorporate, as though to still keep a small proof of life around.  The winter is, after all, temporary. Just about all of the children's decorations, minus an item or two, were made by hand, which made their tree all the more sweet and spectacular.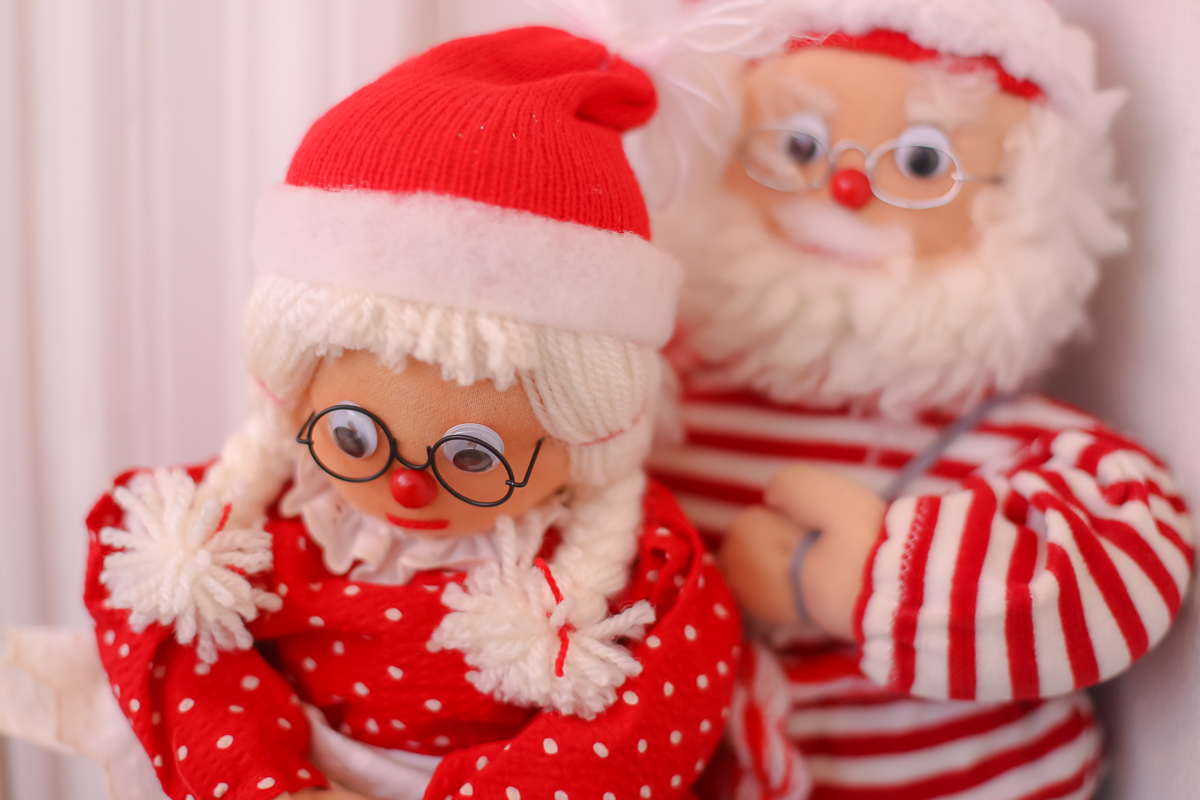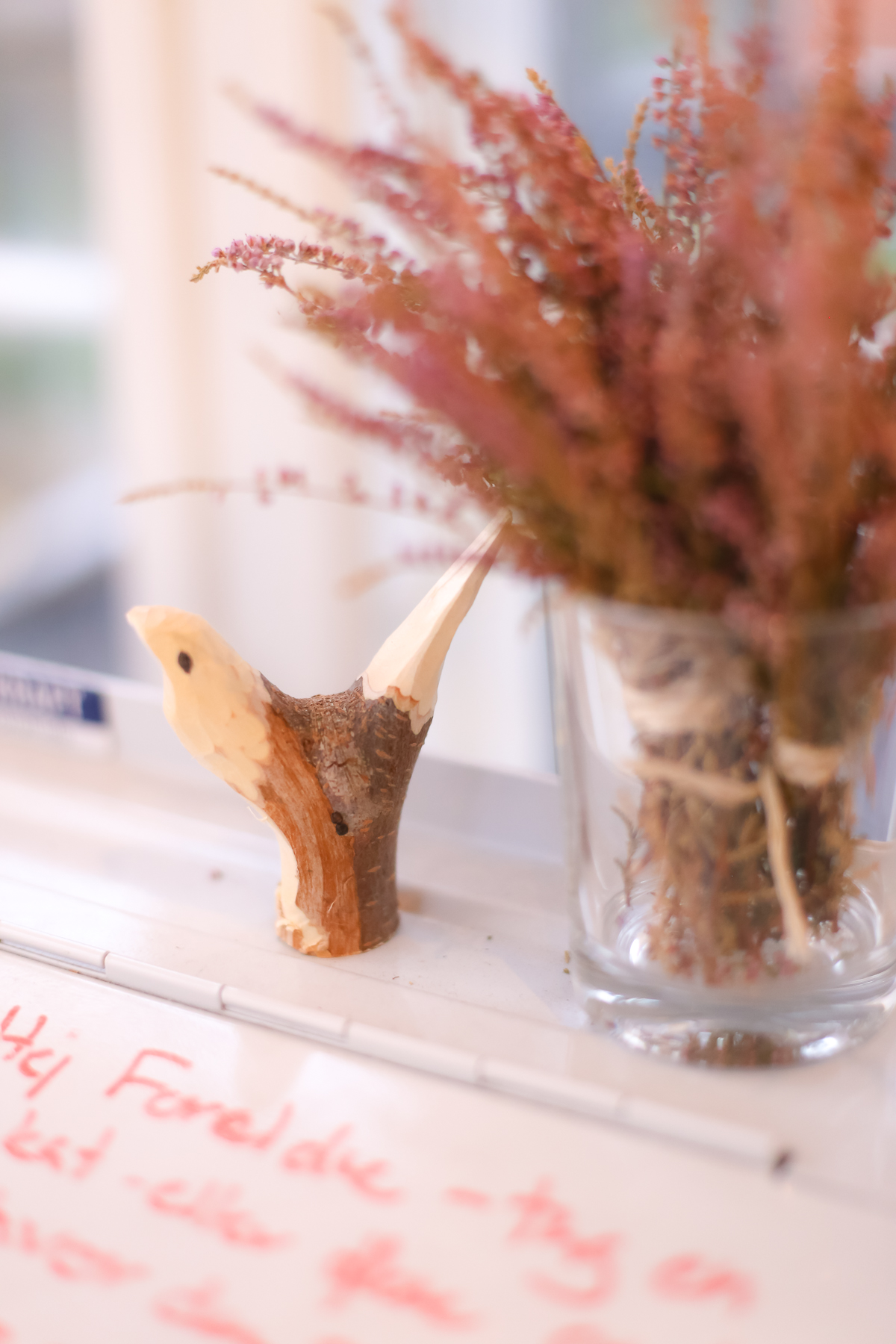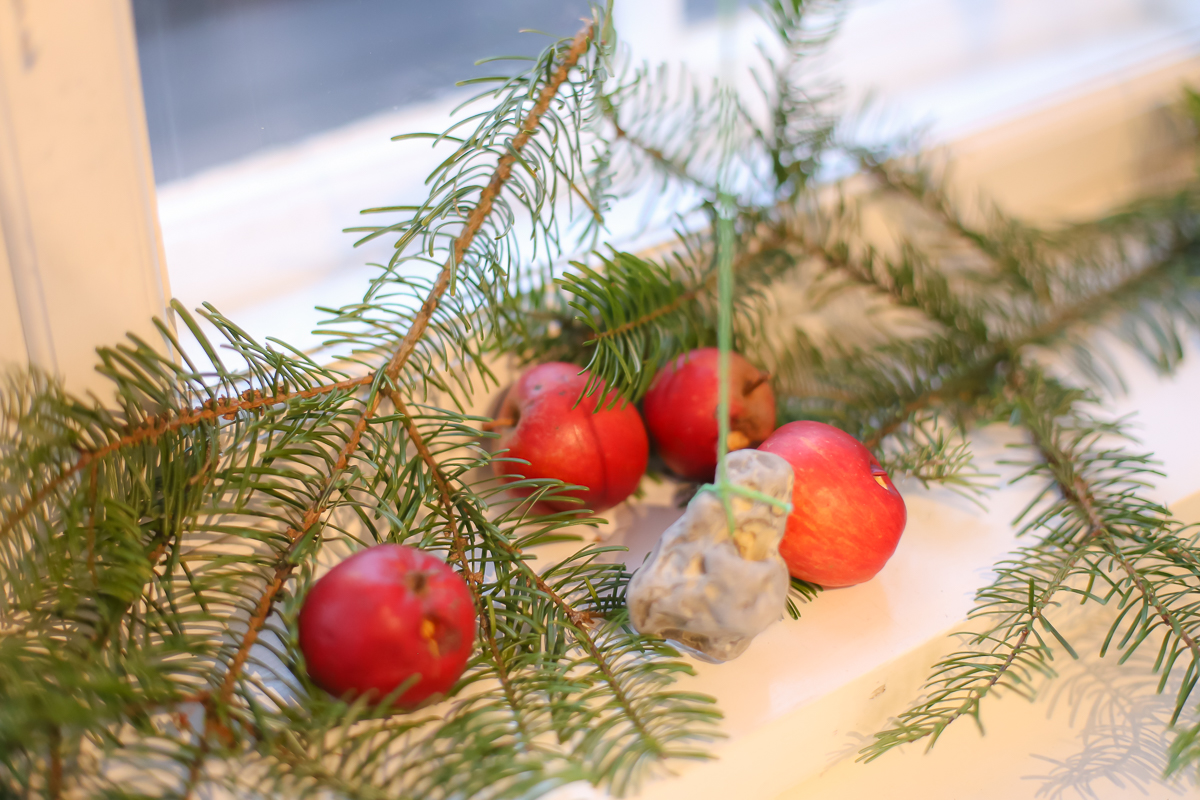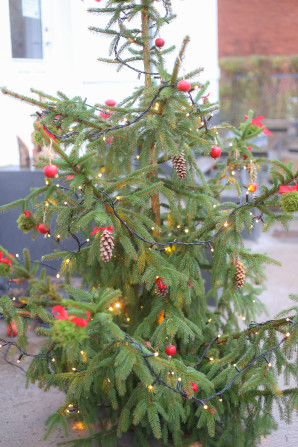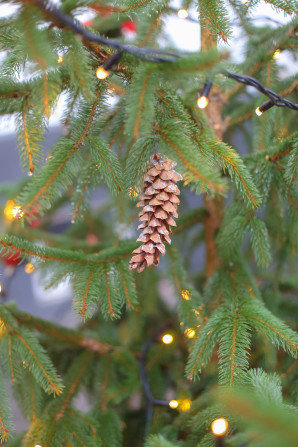 A pot of glogg and "aebleskivers" (little donuts which, contrary to the name do not actually have neither apples nor slices in them…discuss…and if you're not sure what they are, check out Dejlige Days' recipe here), bowls of pebbernodders (again, check out recipe here, they are the BEST part of the holidays), and jugs of chamomile tea were on tap for refreshments after the children came in with lanterns singing the traditional Santa Lucia carol.  And as anywhere in Denmark, there were candles…lots of them.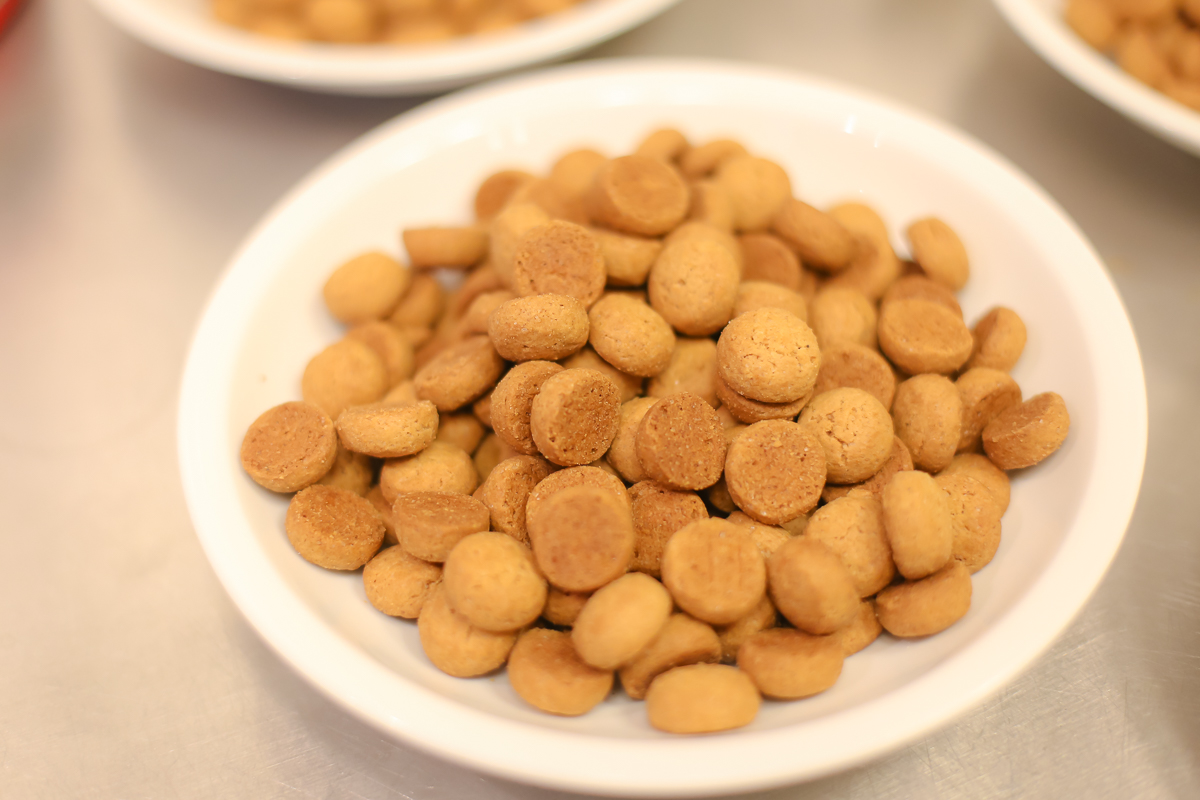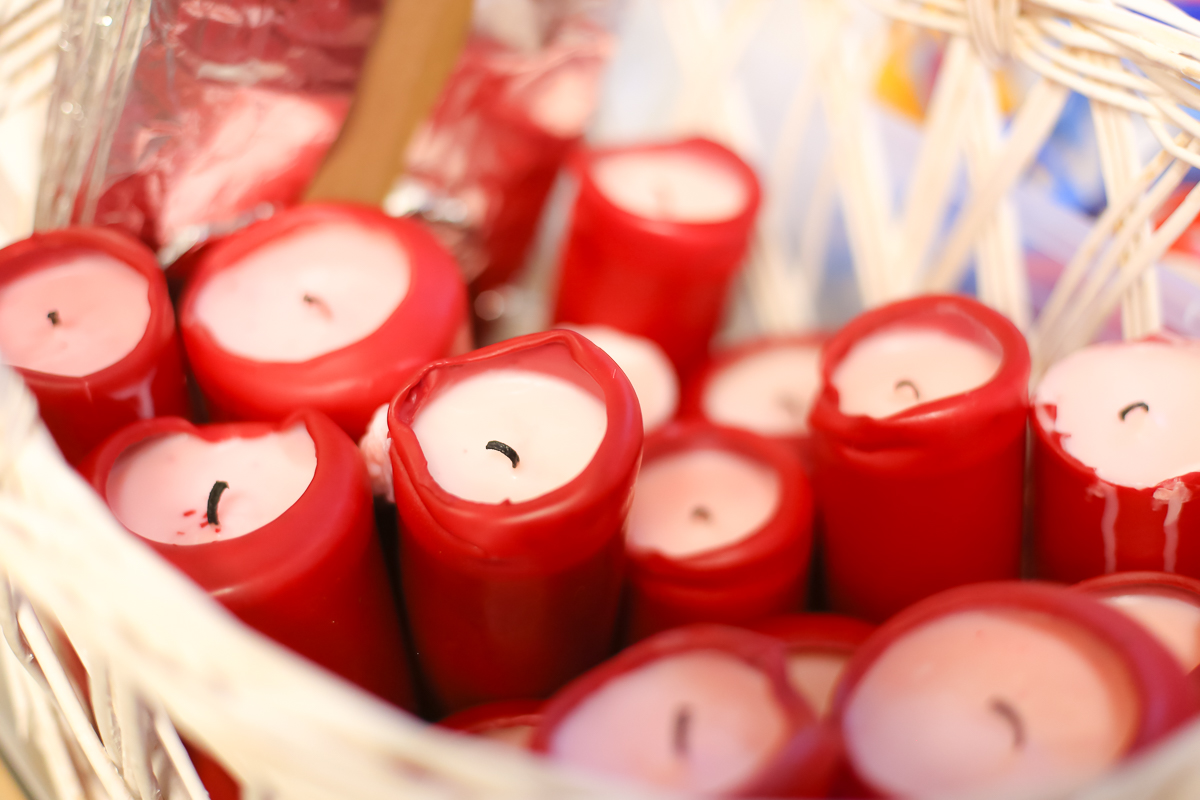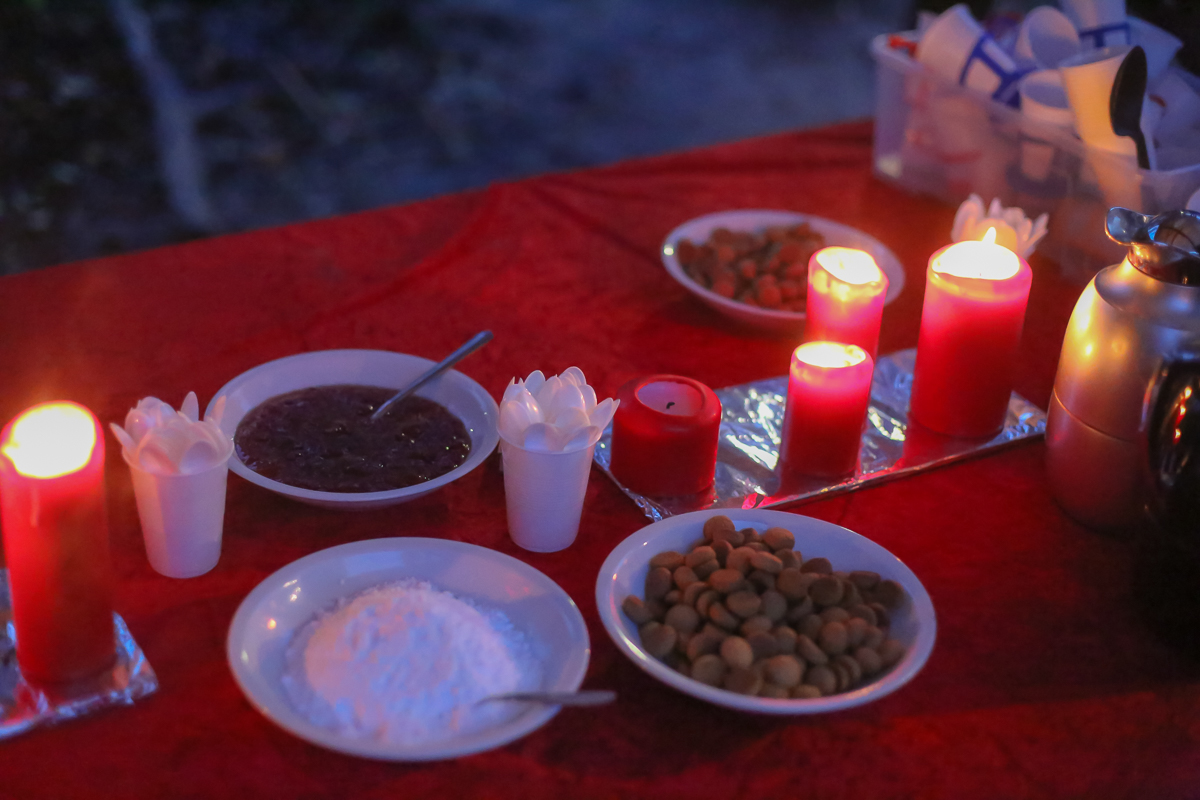 The school had set up a bit of a craft "station" where the children could make their holiday candle holders.  Slices of tree trunk were topped with modeling clay and decorated with pine cones and branches however the children saw fit, which made a wonderful decoration to take home (though there still are leaves all over my car from it).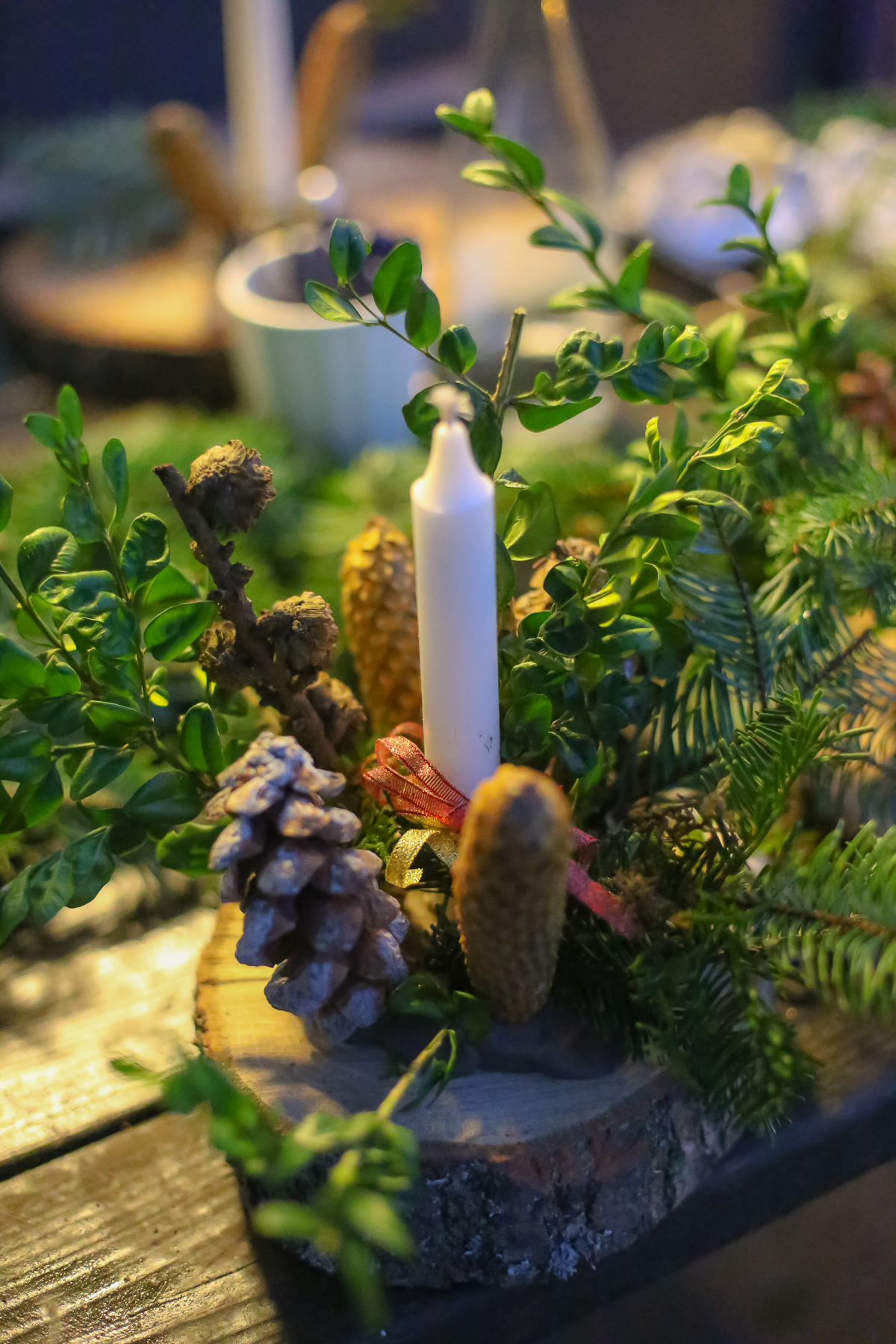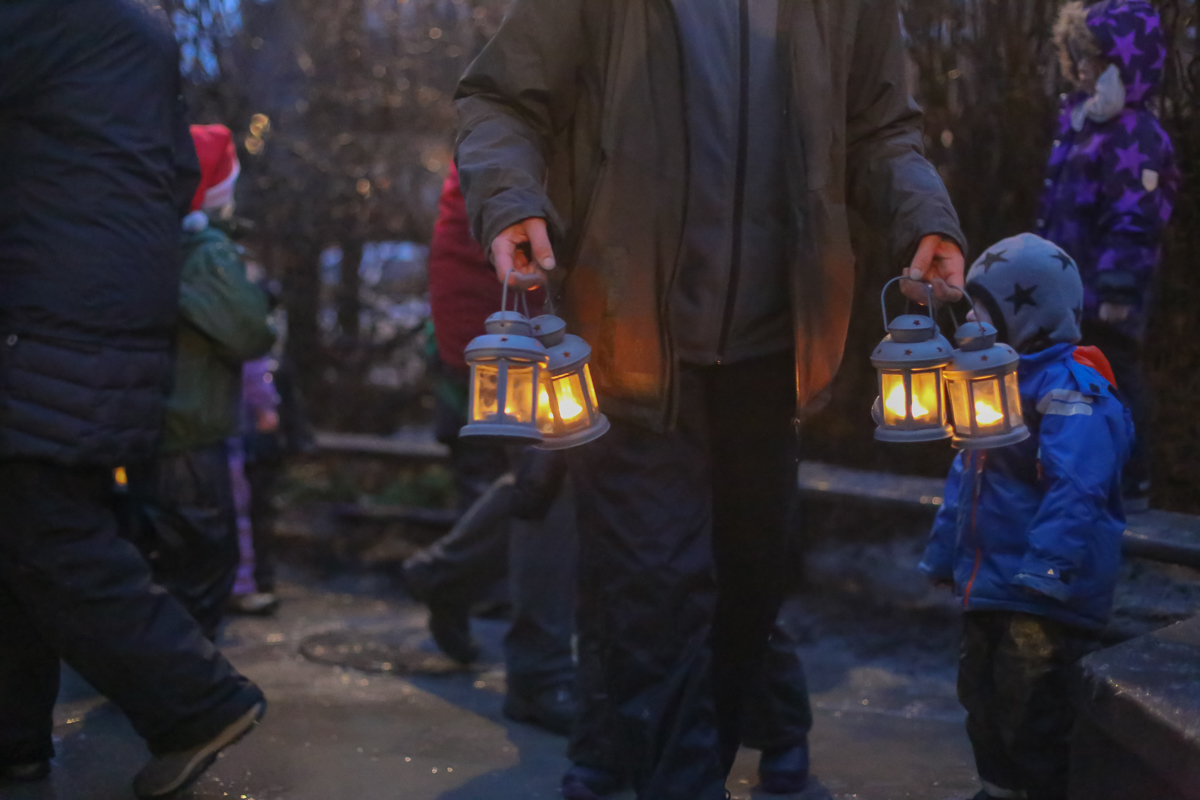 It might have been dark as night by 4pm, and despite the rain and wind outside, but there were nothing but smiles and cheer.  And that's what they call "hygge" around here…