One of the best parts of being in the blogging community is meeting some of the other great bloggers out there.  I met Jenni from Museum Diary a few times over the past couple of years, and have always admired her dedication to not only get out and about to museums, but also to make sure that kids enjoy them too.
We did a little interview over on Museum Diary for Jenni's new "Meet a Museum Family" series about how our family does museums when we're here in the city or out on travels (hint: we talk about our favorites a lot) – take a peek!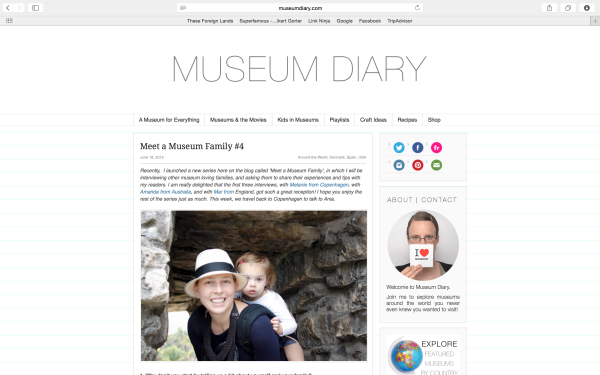 Thanks, Jenni, for having us on your blog!