"Is there room on the broom for someone like me?" That's a question that's been circulating around our house a lot lately.
A few weeks ago, we had a couple of days where the children all caught some serious stomach bugs, and combined with the completely atrocious weather we were having meant that we didn't have much for weekend adventures, but we did have some quality time on the couch. We're usually out and about so much that we don't want tons of TV, but I confess I really do love a beautifully animated film or show.  My daughter has her favorites and I have mine, but every once in a while we love something equally together.
Last year, we discovered the animated versions of The Gruffalo and The Gruffalo's Child by Magic Light Pictures, which are done so beautifully both in animation and story and music that it will bring a tear to your eyes.  I rarely think a movie adaptation of a book is any good but Magic Light truly went above and beyond.  So when I saw that they also did Room on the Broom, which had been an unknown book to me until now, we downloaded it immediately.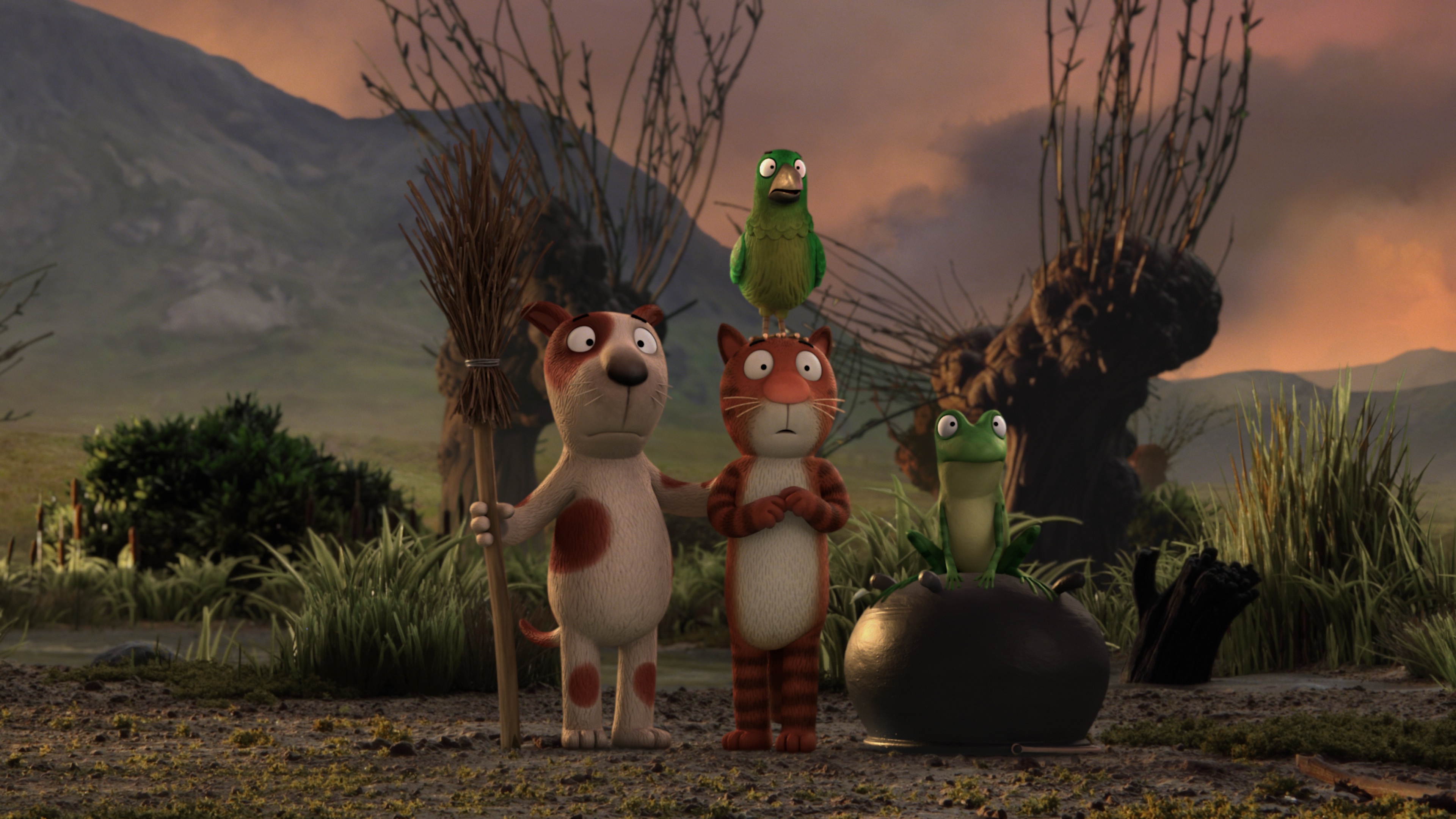 The story tells the tale of a witch and her cat, as they slowly grow their band of travelers one by one, always making a little more room on the broom.  The cat is grumpy about it, but ultimately sees how different kinds of friends and working together with others pays off in the end.  All of the characters that come to the witch all somehow don't fit in their home environment, yet they find a place for themselves with her.
It's not a far stretch then to see how the story parallels may the feelings that many children might have about being a little different or about finding just the right place for themselves. Our daughter has already started asking how she will fit in when we arrive in Washington, what it will be like, how she'll make friends  (and also, most pressingly, which letters, specifically, will they learn at school?).  The story opened up an opportunity to have some good conversations at an age appropriate level about how our experience has been a little bit different but there is still room for us, and important for us to make room for others, all the same.  She's starting to process the fact that the day will soon be coming when we close up here, with our makeshift life that fits us just so, on to the next adventure with an "and whoosh! they were gone!".
PS – I just saw that Magic Light released an animated version of the story "Stick Man", I haven't seen it yet but if it's anything like the others, it should be excellent.  Putting it on our list of things to do if it doesn't stop raining and snowing here!