It might be back to school time, but as we prepare for one more big trip to close out the summer back to the US (I mean, summer officially ends September 21st right?), there are a still a few things from our summer adventures we have to post – especially since many of these activities can still be enjoyed through the fall – like going on a little safari for example!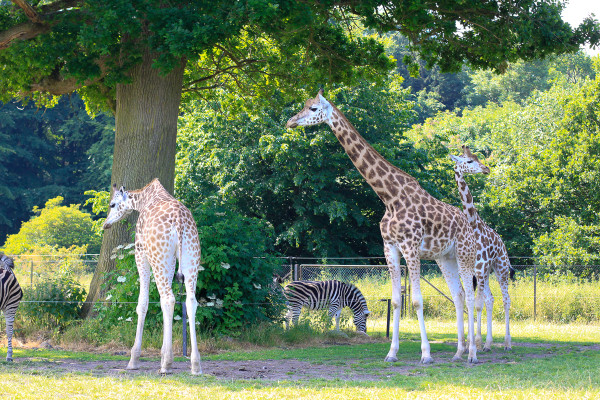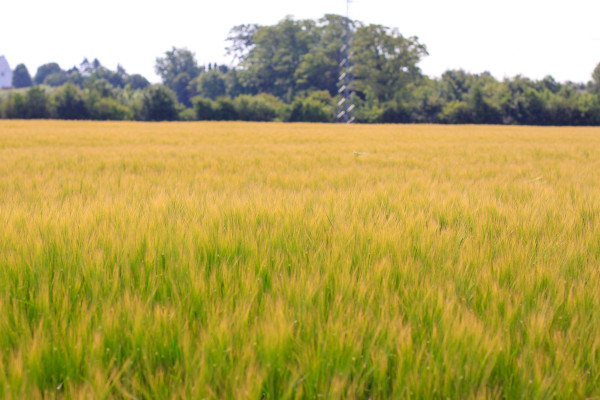 You've seen the Safari Park Playground and got the tips for a successful visit, and if those haven't convinced you to make a day trip out to the Knuthenborg Safari Park, hopefully these pics will! The park is open through October 18th so you still have a little bit of time to  catch this very safari like experience of animals right here in Denmark, before the winter sets in.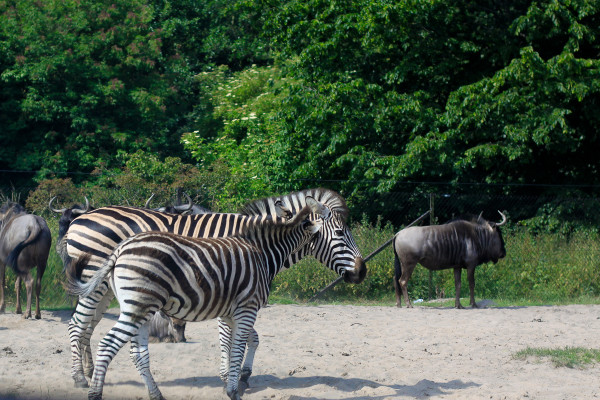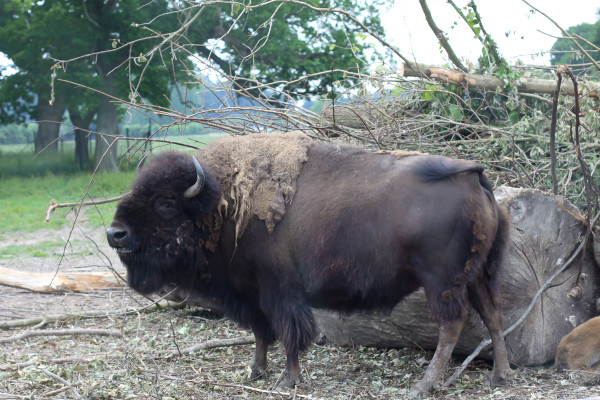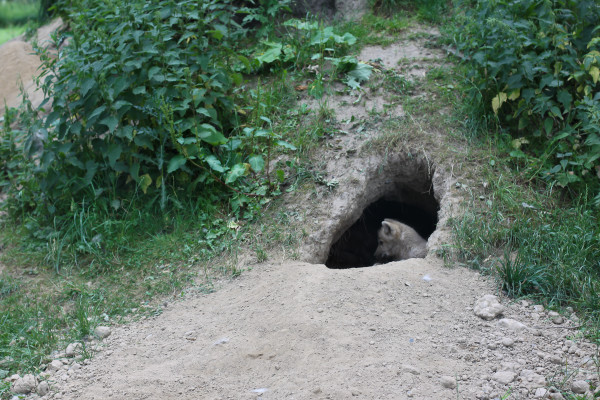 I'll be honest, I didn't think going to a safari park would be that exciting.  First of all, is this really a real way to see animals ? And second of all, we had been on a real safari a few years back (the toddler is the souvenir to prove it), and the experience was so special, I didn't think a park would even come close.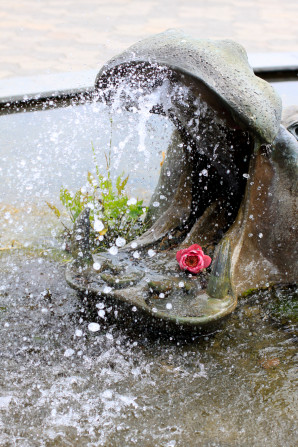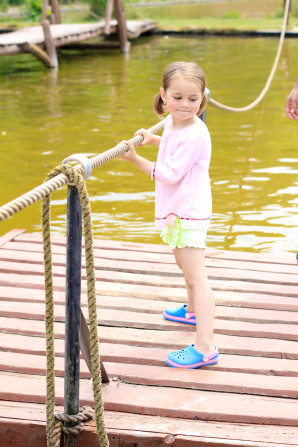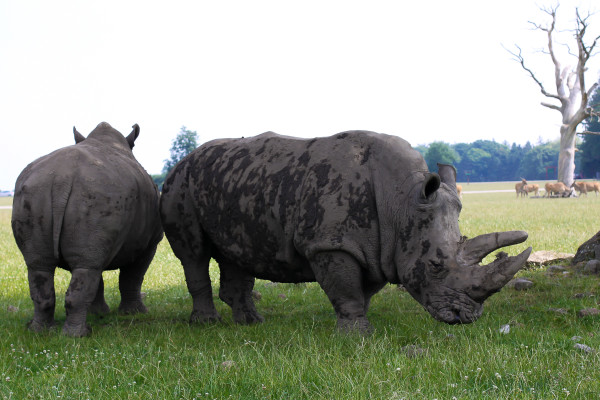 And while the park is not a Karen Blixen style safari by any means, it actually comes a pretty solid second.  Also it's a lot closer and a lot cheaper than packing it up for the African wilds. But more importantly, if you have a child that loves animals, like we do, it will blow their minds.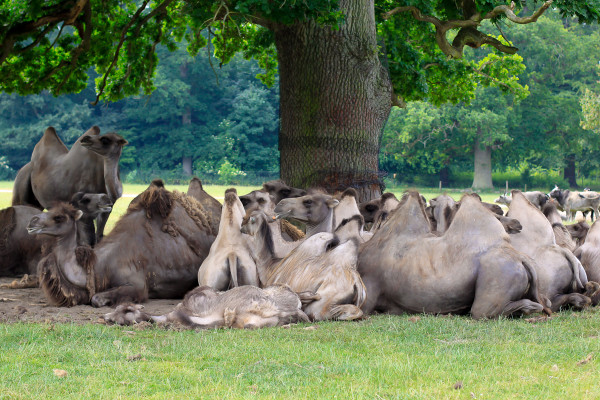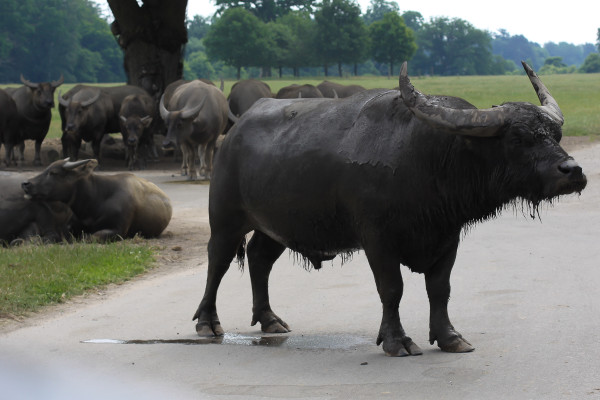 A couple of things to know…the park is huge, relatively speaking – this is definitely a full day excursion, especially if you want to cover all areas of the park patiently. Also, there are a lot – and I mean, a lot – of animals here.  I had thought it might be a giraffe or two, but there must be easily 20 or 30 of them in the savannah portion.  It's not just one camel – it's a whole herd.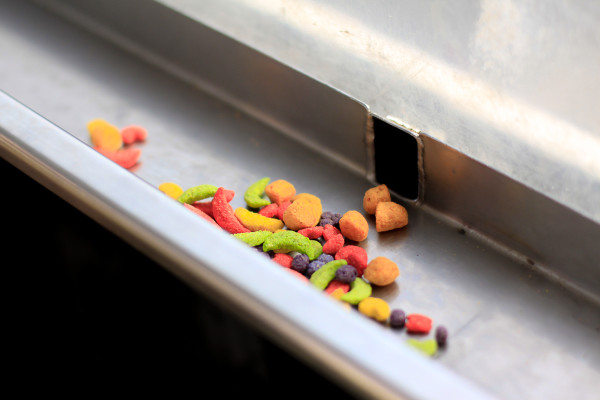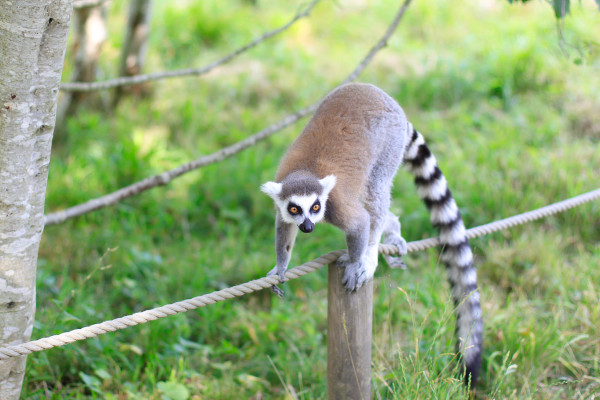 Even in the tiger enclosure, there must be about 4 or 5 cats.  When you get out on in the tiger information center and thumb through the book of the many tiger species there used to be and realize that many of them ceased being in the 60's…70's…i.e. in our own time, you realize how special that is.  Of all the parts of the park, I found the tigers the most moving.  And they come close – CLOSE – to the car.  I'm not a jumpy person – but most of the time I couldn't even bring myself to hold up the camera and take a picture, because I was convinced tigers have supersonic hearing and would be able to pick up the sound of the shutter (even through our closed windows!) and attract a little too much of their attention.  They way they move is absolutely stunning, and the fact that they could have you for dinner in one fell swoop but choose not to makes you feel grateful…appreciative even.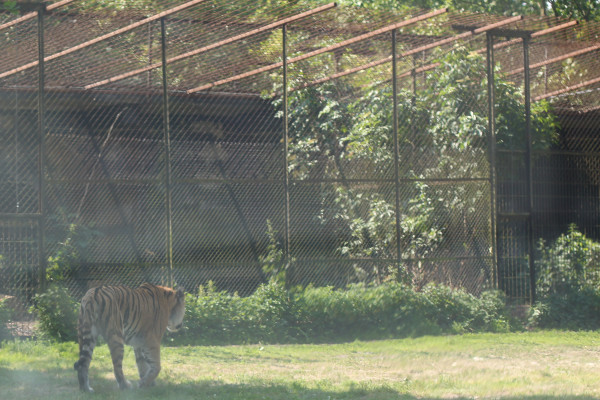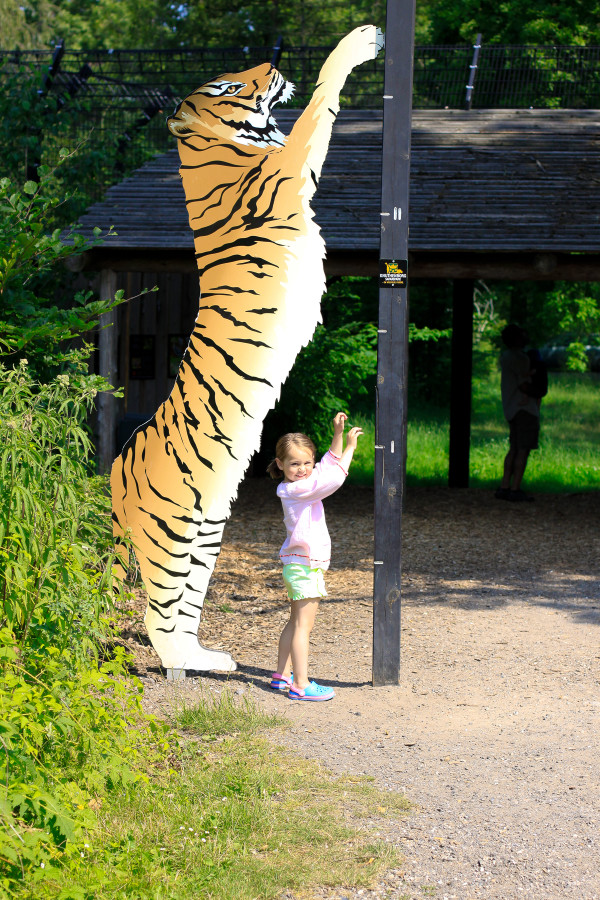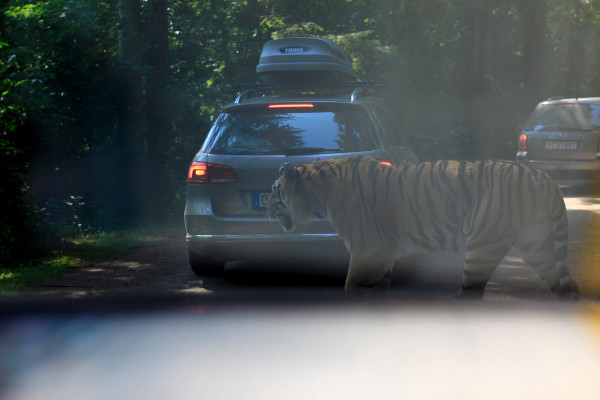 There are also many areas where you can pull over the car to take a closer look, or even get out of the car or open the windows – it all depends on the animals and whether you have good judgment.  But for visitors both big and small, the ability to get so close to so many animals is quite something.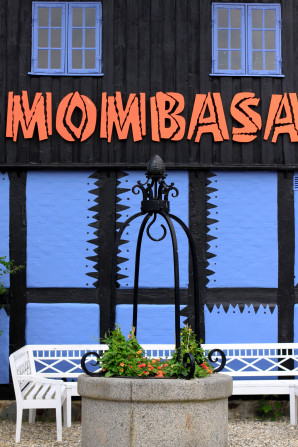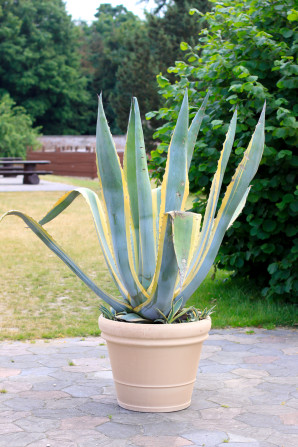 Perhaps just as interesting too is the outing itself.  It's very easy to spend time in Copenhagen and become convinced that you know things Danish.  But the truth is, there's a big difference between Copenhagen and the rest of this country in terms of what you will experience.  The drive, which is about 1 hr 45 min (and yes, you need a car – you can not just bike through the safari park), is beautiful but it's also eye-opening.  You'll learn a little bit about how the rest of Denmark, both in landscape and people, can be.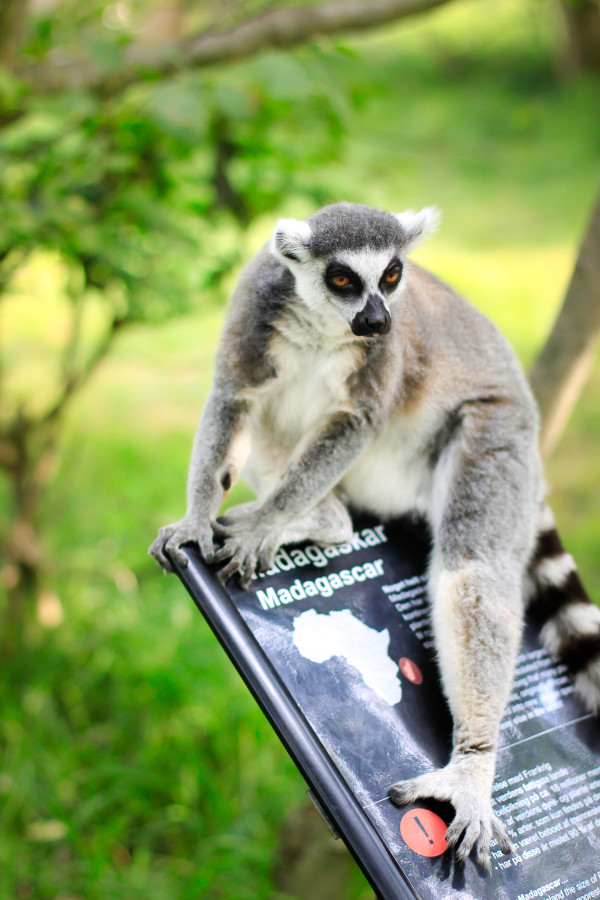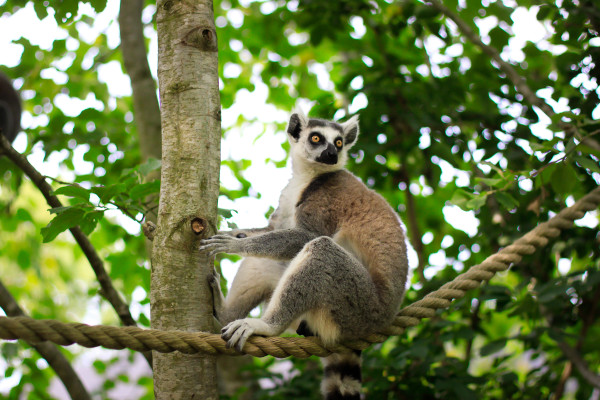 Overall, this was one of the more successful day trips we took this summer and something tells me, our toddler's enthusiasm might just ensure we come back.
This park is huge, and an outing here can take the full day (be sure to read the tips on how to make the most of it) but be sure not to miss:
The tiger habitat and enclosure – take the time to get out of the car on the outside of the tiger enclosure to learn about Tiger research stations and brush up on the many species of tiger, most of them gone now
The baboon train – this thing is a riot and kids love it – you ride around on this enclosed train in the money area.  We picked the hottest day of the year to come to Knuthenborg so that train was basically like a pressure cooker… You're given a small portion of feed that looks like fruit loops (but is not so don't eat it) for the baboons and monkeys who then basically swarm the train (you're behind windows) and rub their baboon behinds all over trying to get it. The trains are timed at regular intervals and the feed monitored so that they don't get overfed.
Looking around even when it seems there is nothing to see  – in the wolf enclosure, we spotted a den full of new baby wolf pups!
The lemur walk – if your children have seen Madagascar, they'll go nuts.  They'll probably go nuts anyway – you walk around this portion and the lemurs do too – those tails are even more amazing in real life
The petting zoo – there is a whole portion with smaller animals children can pet and touch and we actually missed this portion due to lack of time but I wouldn't skip out on it next time!
Give the bison a big wave for me – I'm from North Dakota!
And they have not one but two rhinos…that might not seem like a lot but that's a whole lot more than you'll see in most places in the actual wild these days.  They're gorgeous.