Even the royals get in with nature here in Denmark.  While Princess Isabella doesn't attend a forest school, Danish royals aren't afraid to get a little mucky in their free time either.
Now that Princess Isabella is 8, apparently she's starting to take on "official duties" – the first one being the christening of a ship named after her on Samso Island.  I was in the middle of researching a weekend to Samso when I came across these photos.  Not only is a major ship her namesake (Cool? We thought so – my daughter asked me where we can get one of those.  Um, nowhere.), but she also took the day to visit a nature school, a shrimp and bird estuary, and the strawberry fields of the island.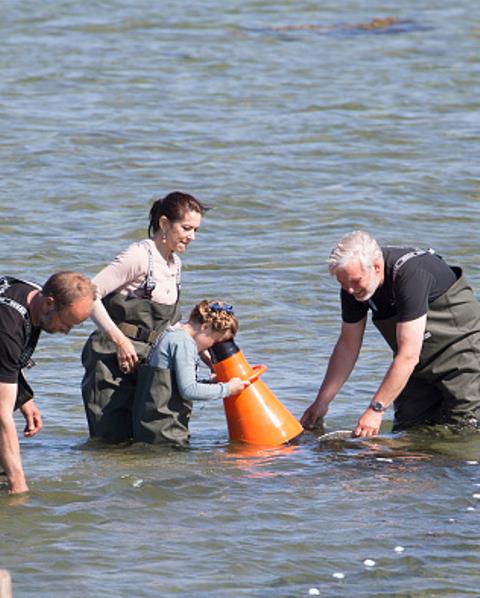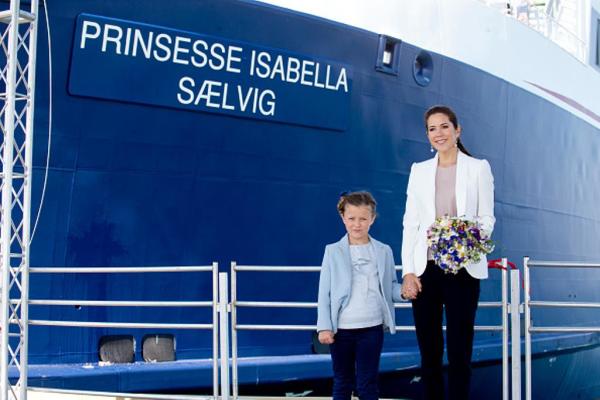 Princess Isabella isn't afraid to throw on a little nature gear like rubber waders and falconry gloves – after all, she's still a child.  And one in Denmark at that.  Here, being a royal isn't all just tea parties and tiaras.  Just the way it should be, right?
All photos via Getty Images, except last two images via World Royal Family.