Before having children, I never gave much thought as to how much an education might cost… I knew college was expensive, sure, but beyond that , it never much occurred to me that education before that would cost money.  Naive, I know.  Now that I have children of my own, I: a/ appreciate about a billion times more how much my parents invested in me to make sure I turned out alright;  and, b/ stress kind of a lot as to whether I can do the same for my own children.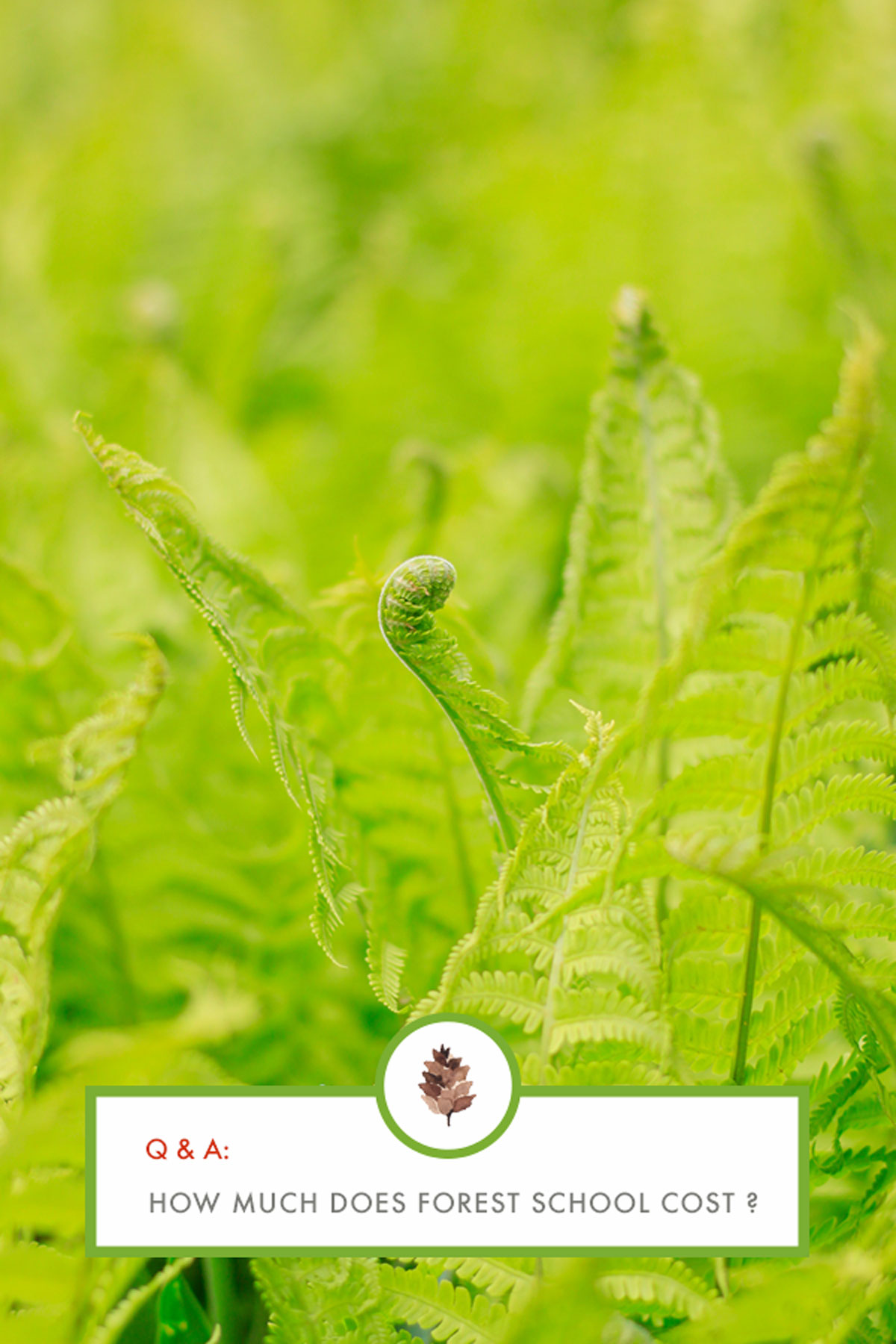 Interestingly enough, when we moved to Denmark, I pretty much stopped worrying about that second part.  At least for a little while… All of the sudden we were in a position to give our daughter a really great experience for an amount I consider to be not very high.  Or at least, not very high relative to what I would have guessed this kind of thing to cost back home (if you're even lucky enough to find it).
To be totally transparent, we pay about 1500 DKK per month to keep our daughter in forest school.  When we first started, that was about $300 (or about $3600 per year since the school goes year round).  Right now, with the benefit of some exchange rate fluctuations, the cost is about $230 per month (or around $2760 for the year, give or take).  My understanding, based on what was explained to me, was that these fees are assessed based on your income, so if you make more, you pay more – if you make less, you pay less.
I'm sure someone will be quick to point out that the reason school doesn't "cost" much here is because everything else costs more.  Believe me, I'm aware just about every time I buy something.   It can seem painful in the moment.  As a quick example, the general tax on just about everything is 25% here, and don't even get me started on income.  I don't want to get too much into the tax component overall, as that could be a separate post entirely, but yes, obviously the tax collections help pay for the forest school, as well as any other public school here.   We pay the monthly supplement because we opted for the forest school program, but if you choose a regular preschool, you could get by without paying any at all.  At least, that was my understanding based on the conversations when we first arrived (Danes and other expats, feel free to weigh in if the case is different for you).
What's more, if we were Danes or European citizens, we'd actually be in a position to receive an overall subsidy to help offset the cost of school or anything else related to children.  The amount ranges from about $500-800 per quarter per child depending on age of the child.  We're not likely to see that kind of thing in the US anytime soon, though I definitely hope we'll see more forest schools.  They're out there, and slowly but surely, from my own cursory research, they seem to be growing.  There are a few schools in the Pacific Northwest that seem to be in line with this cost model, and then there are a few on the East Coast that seem to be getting into the $20K/year range. Yikes…But realistically, I know that in the US this can't really be a cheap endeavor – especially once the liability patrol gets on the case.
Or can it? I'll leave you with this little presentation by Tiny Trees – a start-up dedicated to bringing in more forest schools (20 of them!) to Seattle.  They argue that teaching in the forest school would decrease schooling costs overall – economies of scale perhaps? Now that's a business case I like.