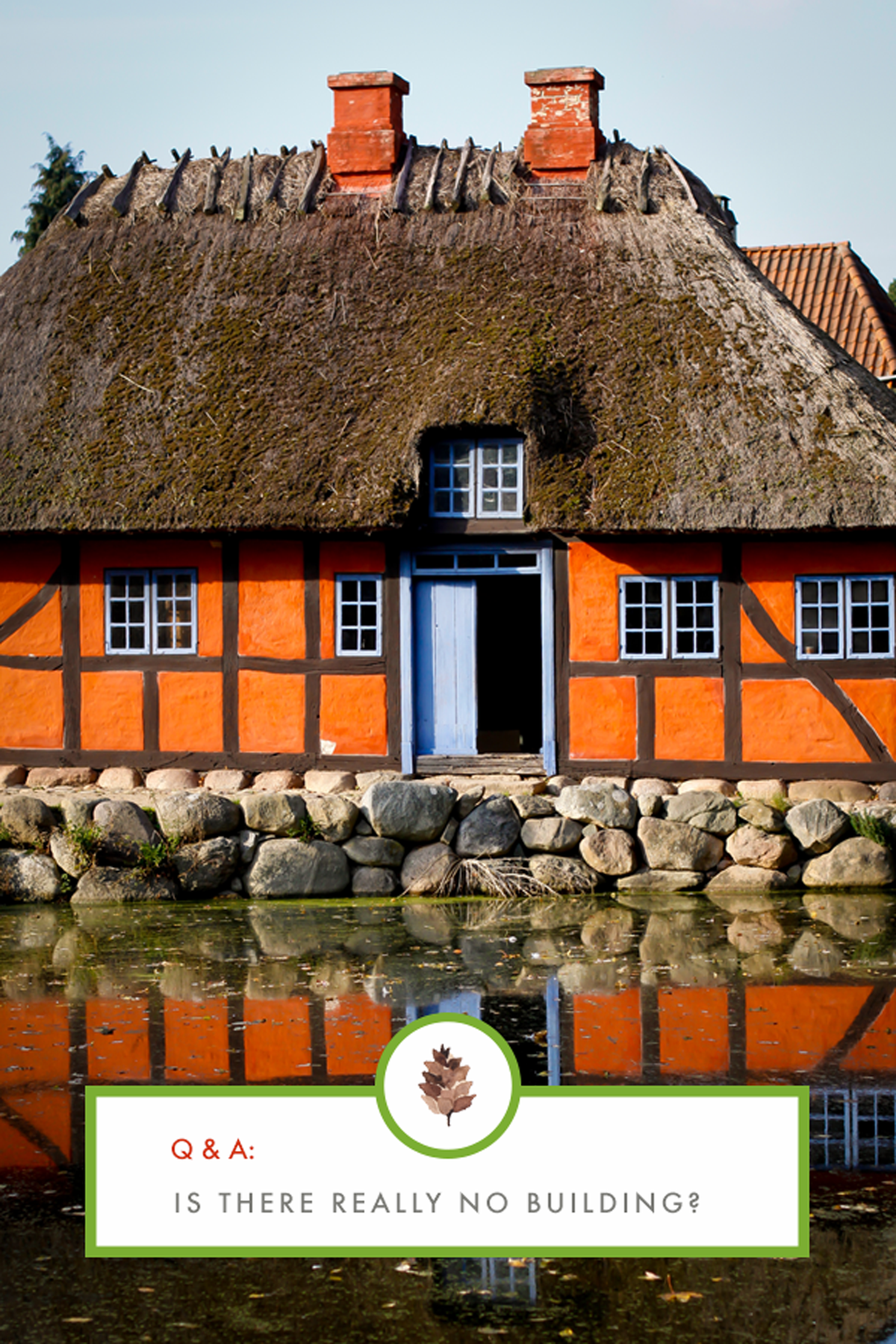 The whole point of forest school is to be the the forest, so I often get asked whether there really is no school building for the children.  The answer to this question is a bit of a yes and no.
Yes, there is a building that they meet at.  We do our drop-off at a school address, and that's why if you follow along on Instagram, you might see buildings in the background or things that don't look always like the open woods.  There is a building with a play yard and some swings and climbing structures and wooden huts and a huge sandbox.  In the building are the lockers and cubbies, bathrooms, and a few classrooms upstairs.  However, when we do the morning drop-off, the kids are outside and stay outside.  There's a bit of playtime until everyone arrives, a more formal circle time to start the day and then they're off on their adventure. Then when they're done with that portion of the day, they return back to school for a fruit snack time in the afternoon and parents come for pick-ups.
And here's why we also say that "no", there's not really a building.  Because for the better part of the day, they're out and about in different woods or other outdoor areas.  In the winter months, they might choose forest areas or trails that have a shelter or wooden roof, but they really are out in just about every kind of weather.  When the weather is truly inclement or there are multiple kids in the group that don't feel well, they sometimes stay at the building and do an indoor activity but it's rare.   So yes, there is a school building, but they are almost never in it.