Snow Day! In the middle of March no less…One of the things I was dreading about our move back to DC was the propensity to cancel school and any number of things at the mere hint of snow here.  Being from North Dakota, I poo-pooed these rash reactions, and I loved the more Danish approach to snow days, remembering them something closer to my own.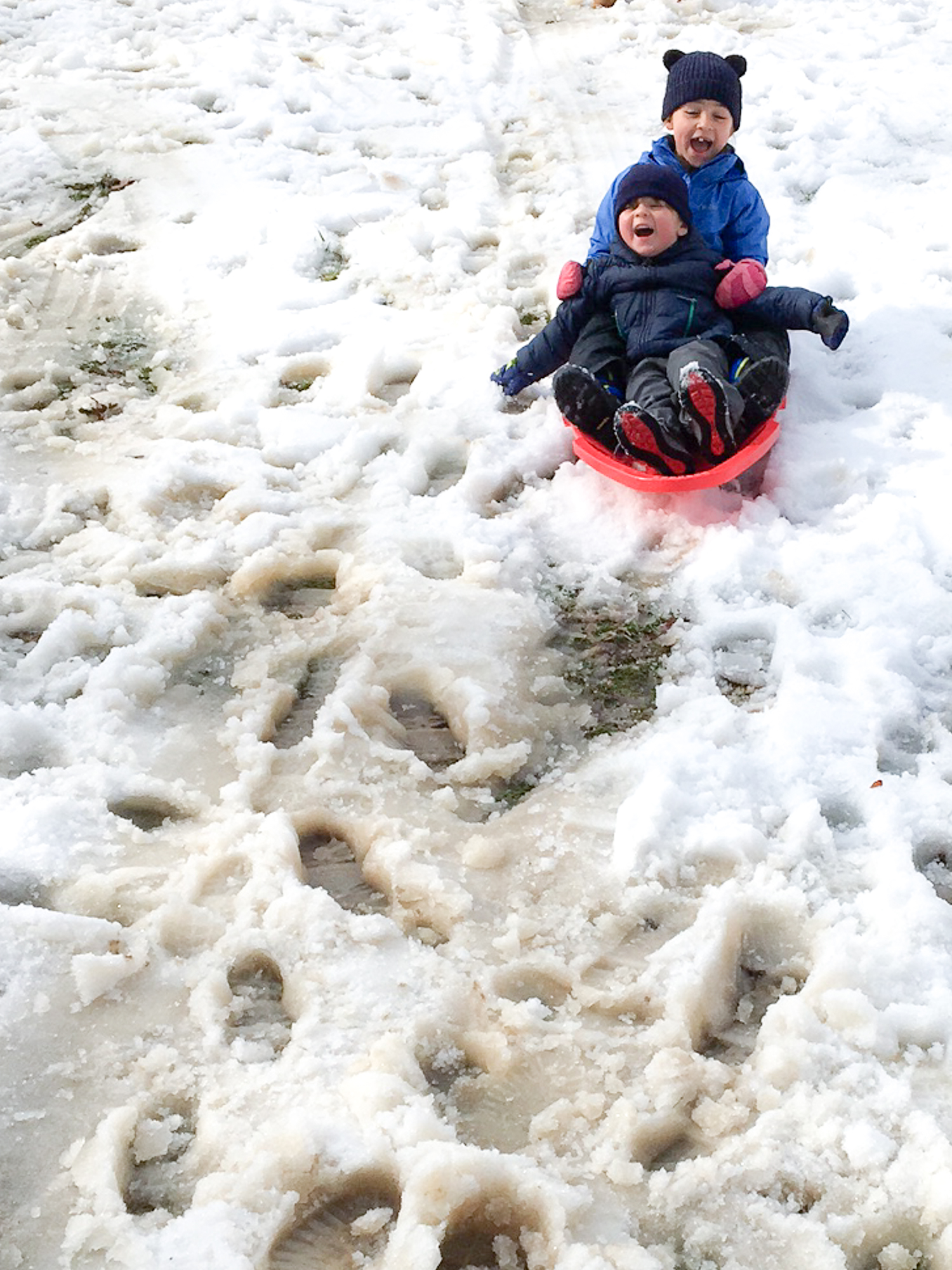 Back when I first started working, I enjoyed the occasional snow day as a day as basically a day off or a day to catch up, but anyone who's tried to work a snow day with kids in the house knows that you're always half a step short of becoming that BBC guy (btw, how adorable is the follow up interview).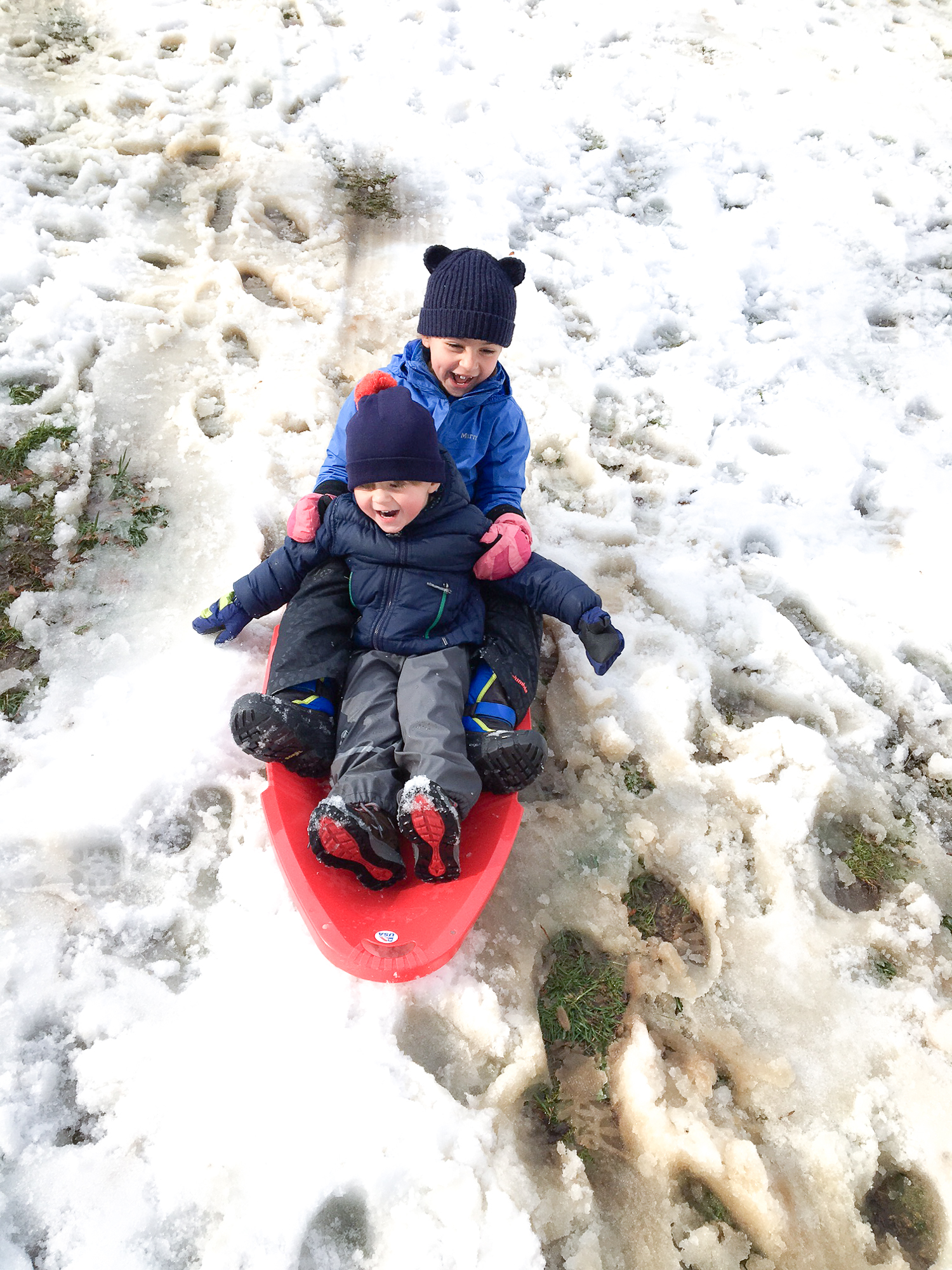 Well the time has finally come for our first real snow day this year, when it should be nearly our first real spring day.  And to the DC school's credit, they didn't actually cancel school – they only did a two hour delay.  And despite having a school day, our tot remained a forest schooler at heart, getting dressed after her day to head outside with the sled, even taking her little brother along for the ride for his first real go at a slope.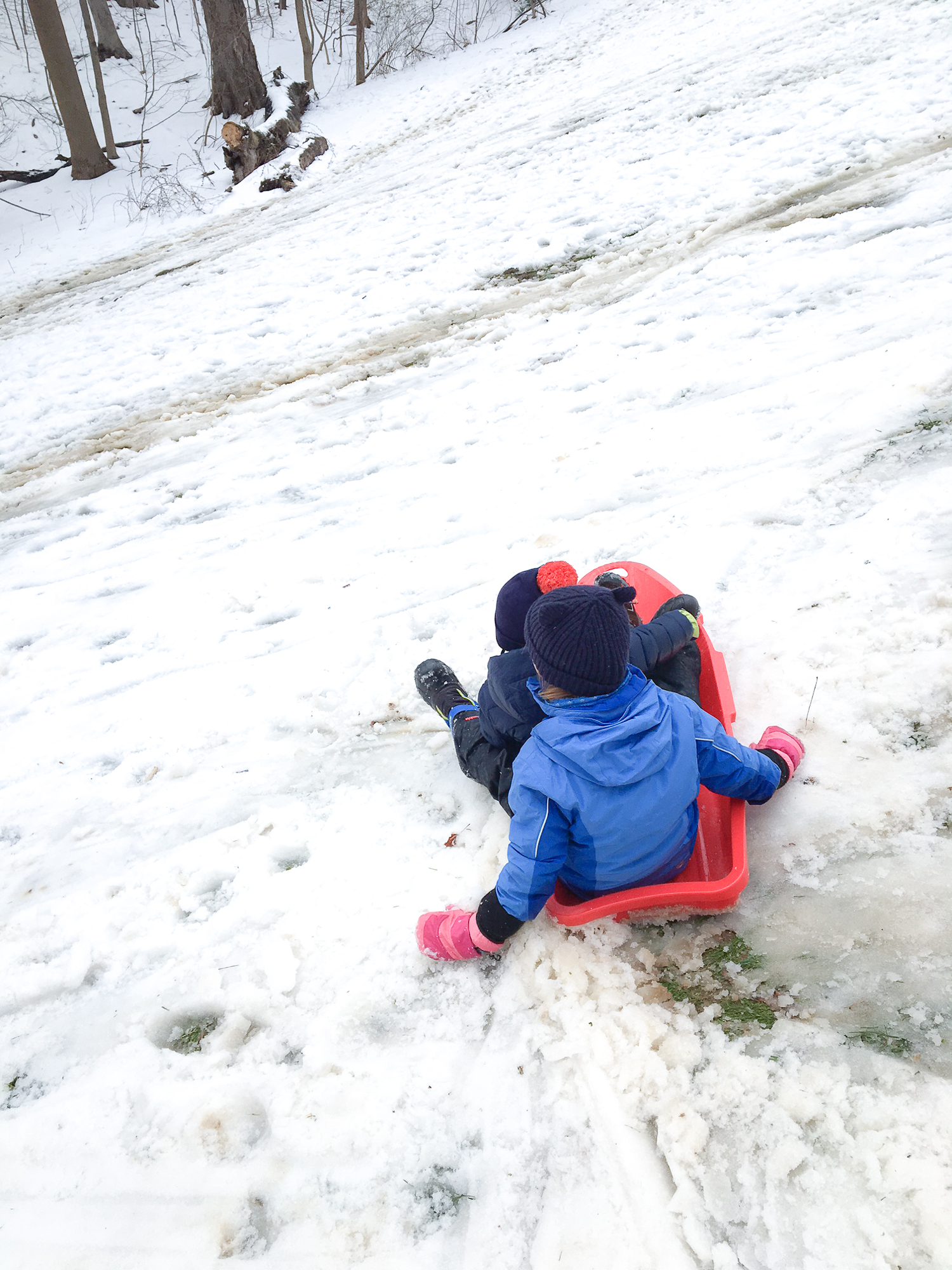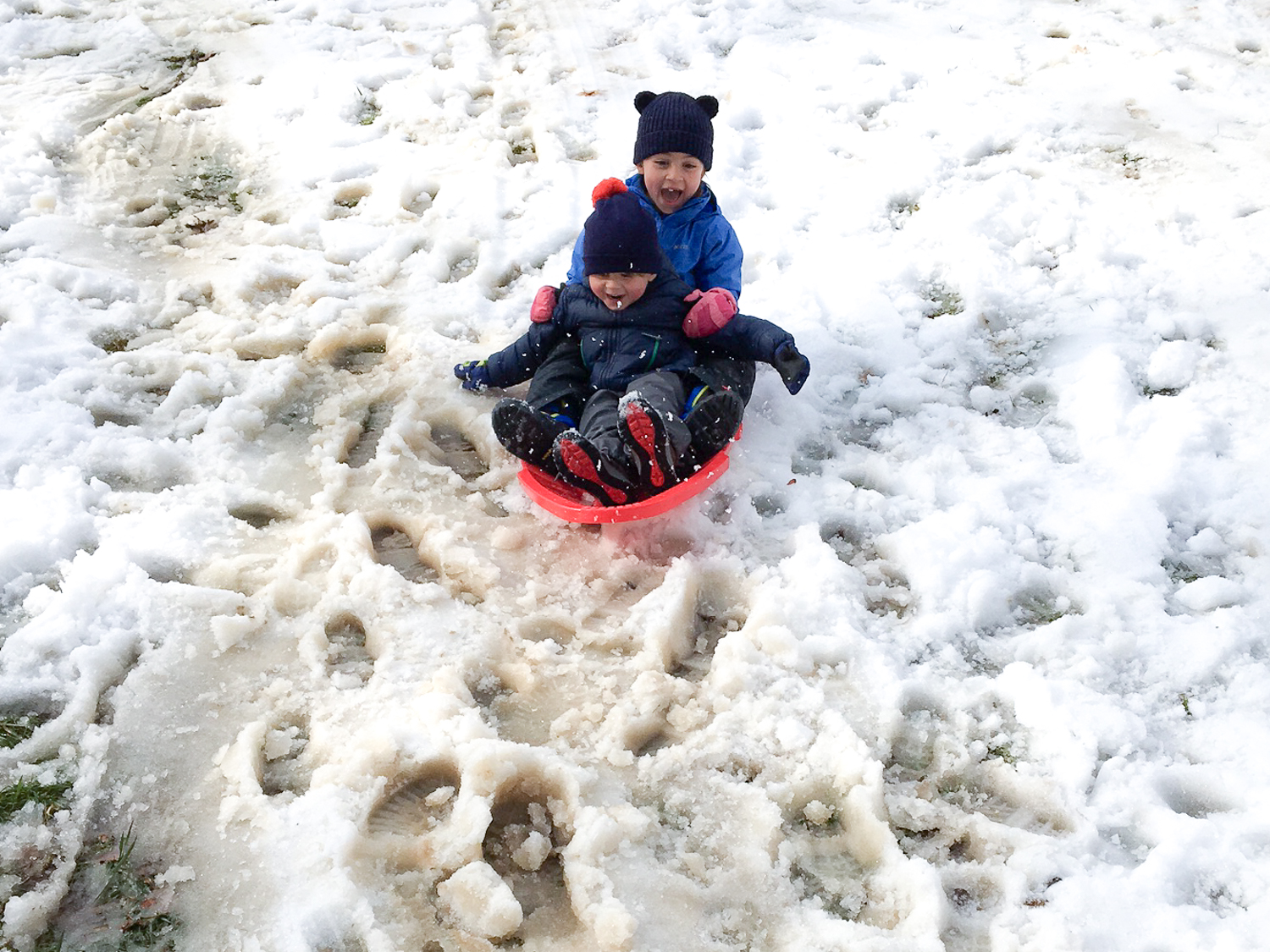 As it turns out, DC snow days aren't bad at all! We'll take another please!