One our favorite things about living Copenhagen is how easy it is to actually get out of it for day trips.  When you have little ones, getting out to travel can be a handful, but the Northern coast of Zealand offers a handful of towns that offer something for both parents and children and everyone in between, all just about an hour outside of the capital.  Perfect for long summer days on the beach, or brisk fall walks on the shore, we've put together a  quick little guide on making the most of the Danish Riviera with toddlers!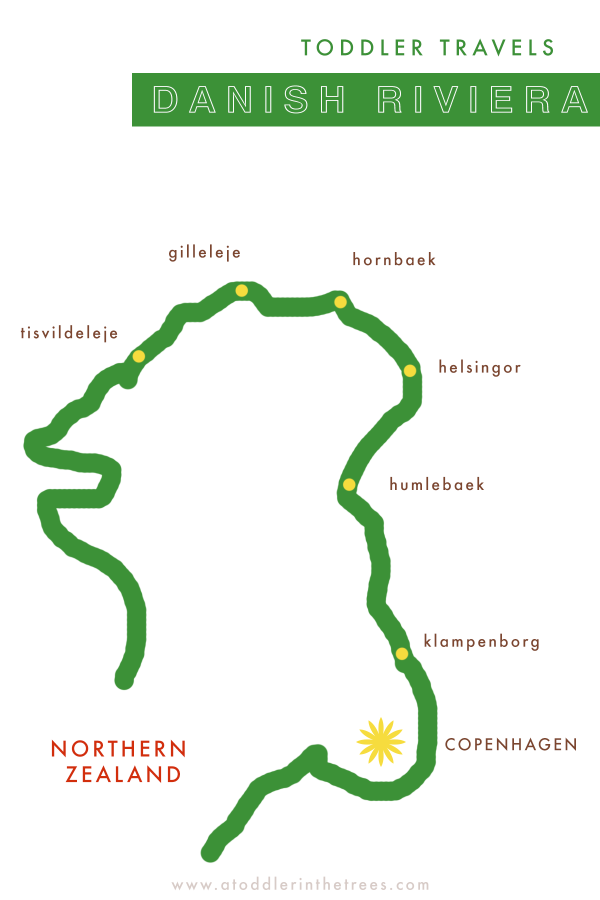 Candidly, I think I went my entire adult life without hearing the term "Danish Riviera" but lately, I feel like I've seen it in countless magazines.  Usually it involves pictures of the sweeping ocean line and people looking at each other romantically while pedaling on bicycles.  You'll definitely get ocean, and most probably bicycles, and possibly even the romance if you play your cards right… but the guides sometimes leave out to do with your littlest ones even though there are tons of options. So make the like the Danes and head to the beach (ahem, to the Riviera!).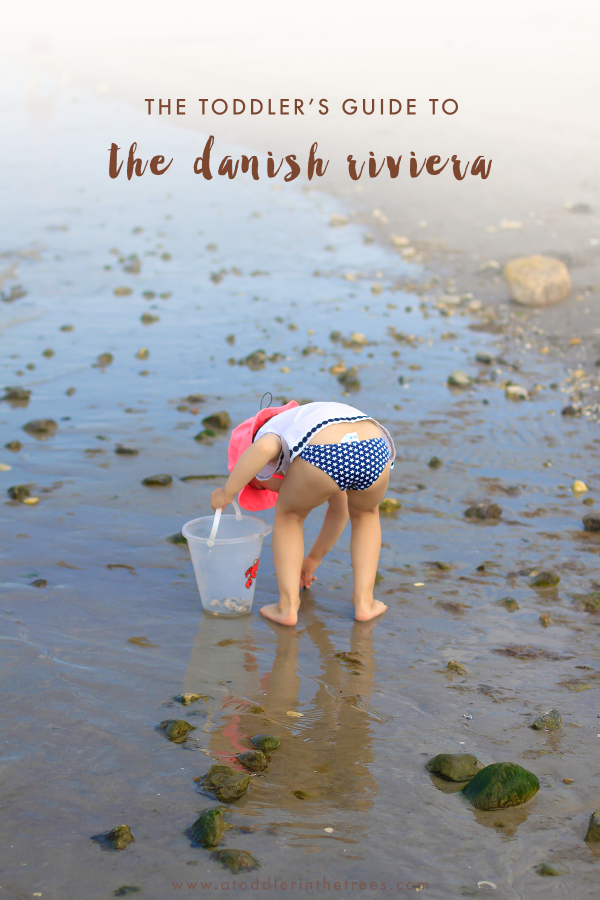 As a family, we do a lot in the city, but given the lovely spring and summer days we've been having, my guess is that we head out north to the beach more than we head south to the city on any given weekend day, and I don't think that will change much in the fall either.  Here are some of our toddler's favorites – and some from us as parents too: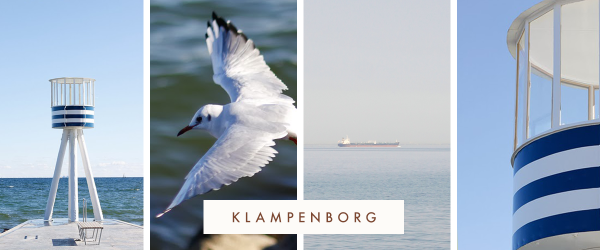 KLAMPENBORG
Time from central Copenhagen: 25 minutes on public transportation
Why you'll love it: It's a beach…by public transportation.  And it's gorgeous – it's easy to get to, pretty to look at, and while it can get crowded, it's not overbearing.  Festive is more like it.  And as a bonus, Arne Jacobsen designed the life guard towers so you can also double count this as Danish design sightseeing.
Why your toddler will love it: It's a beach…by public transportation.  Honestly, a beach this nice and this close by to a city is a win-win all around.  Lots of sand and fellow compatriots for a day in the sun, so it's easy to meet up with other families here.  And for children that really are up for an entire day of adventure, just across the Strandvej road is the Dyrehaven, the deer park, which is not only home to countless deer, but also the Bakken amusement park.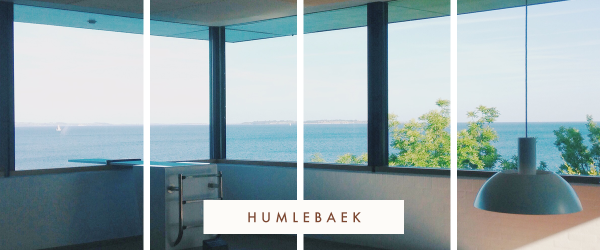 HUMLEBAEK
Time from central Copenhagen: 35 minutes on public transportation; 40 minutes driving
Why you'll love it: When you visit Denmark, the chances of rain are always high.  If you came to the Riviera for the beach, you'll always need a back up plan and Humlebaek is it.  Home to arguably one of the best museums in the country, the Louisiana Museum comes to the rescue when rain strikes, or when you just need a change of pace.  But you won't have to give up the sea views – it's gorgeously located on a sweeping stretch of coast which you can enjoy from both the  museum and the cafe.
Why your toddler will love it: This place practically invented children's wings for art museums.  There are art projects…there are crafts…there is a park amongst the Giacommetti's…there's a sculpture garden…and once that has all been exhausted and you've refueled with a yummy treat from the cafe or your own picnic, then there is of green space galore and access to the sea to burn off every single last ounce of energy, ensuring a quiet ride home.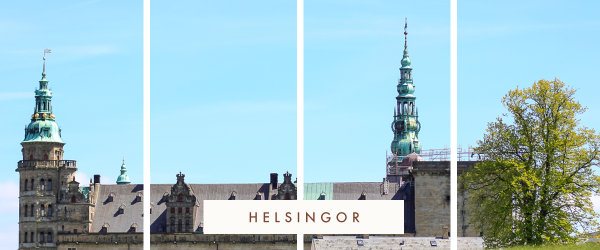 HELSINGOR
Time from central Copenhagen: 55 minutes on public transportation; 45 minutes driving
Why you'll love it: A charming town that's home to Hamlet's Castle, the history of maritime everything, and a walkable town center – this place could merit day trips upon day trips.
Why your toddler will love it: Our toddler actually loves this one so much that there is whole separate post on things to cool catch with your toddler in Helsingor.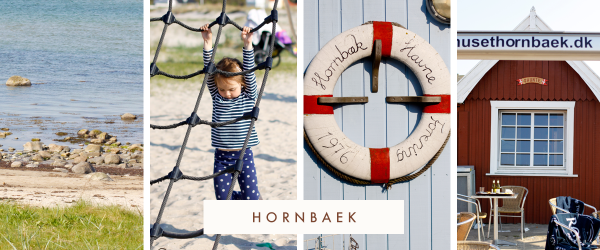 HORNBAEK
Time from central Copenhagen: 1 hr 15 minutes on public transportation; 50 minutes driving
Why you'll love it: It's the St. Tropez of Denmark! If you're an adult who likes St. Tropez, you'll probably take issue with the accuracy of that statement, and then resign yourself eventually to knowing that's as close as you're going to get in Denmark.  This town is straight up charming.  Our favorite agenda is to catch early lunch in town (usually Strand Pavillionen on Friisvej), followed by beach time and ice cream.  We've never left this place without a smile and sense of relaxation.
Why your toddler will love it: The beach is the main draw here, but it's all the more a hit because there is one of the coolest playgrounds right on it.  Lots of wooden structures for climbing and swinging, as well as wooden animals like seals and turtles to climb on and fuel the imagination with.  You can't help but take cues from the laid back Danish parents and let the kids be kids, hitting the snooze button on the helicoptering for a while.  The close proximity of ice cream to the actual beach doesn't hurt either, and when you need a break, mini golf and little electric cards are right next to the Strand Cafe.  Some of the nicest, cleanest sand on the coast is on this beach as well, and the cove on the right-hand side offers calmer waters than the more open left side of the beach – perfect for your youngest aquanauts.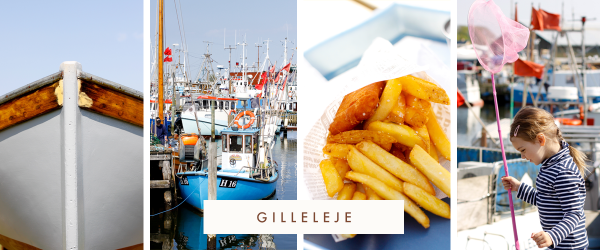 GILLELEJE
Time from central Copenhagen: 1 hr 30 minutes on public transportation; 55 minutes driving
Why you'll love it: Much like Hornbaek, Gilleleje is just as charming and just as manicured, but the focus here is the harbor and not the beach (although there is one on the west side of town).  It's role in WWII is a nice opportunity to work in a history lesson.  The harbor gives you the real seaside feel, and if you're an early riser, you can catch the fishermen coming in and bidding out their catch.  The fishing industry used to be bigger than it is now, but it's still very much the feel of this town.  Fish'n'chips on the harbor is a lunch or dinner worth making time for.
Why your toddler will love it: Because fishing is the name of the game here, there are all sorts of opportunities for your little one to try it out.  Buy a 20 DKK fishing net at the shop on the harbor and watch them entertain themselves for hours, fishing for nothing in particular in the shallower water.  Crab rods and other doodads also available and often, they have a catch of crabs that children are encouraged to explore and play with (watch those fingers!) right on the dock.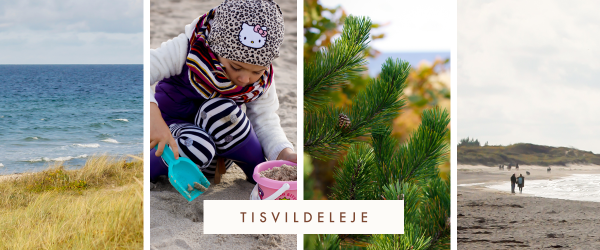 TISVILDELEJE
Time from central Copenhagen: 1 hr 20 minutes on public transportation; 45 minutes driving
Why you'll love it: A long stretch of beach as far as the eye can see, rated as a "Blue Flag Beach" meaning the water quality and local environment are a fiercely guarded priority.  When beach weather isn't on the menu for the day, the "plantage" right behind the beach of wind whipped pines growing up until the sands are a beautiful place for a walk or horseback ride.
Why your toddler will love it: While the sand isn't as soft as in Hornbaek, it is still quite clean and here the water stays shallow for longer, giving little ones a little extra room to play before hitting the deep.  And there's an ice cream shack right on the water – need I say more?  Beyond the town, there is a great nature playground (for a forest school like experience) over on the family holiday grounds at Sankt Helene, and the town is full of little restaurants for an easy dinner that flows right into the sunset.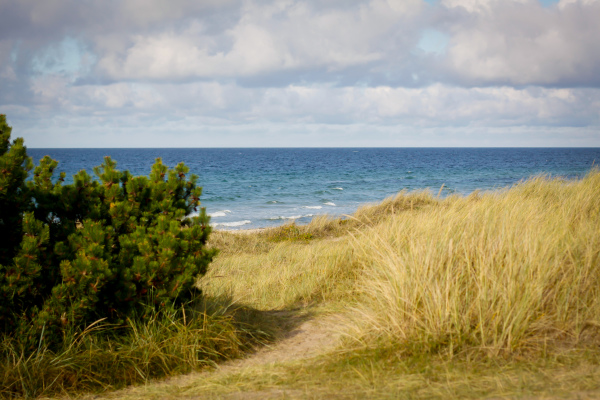 If the Danish Riviera is starting to sound appealing (and it should), there is a little bit more about some our trips here:
Toddler Travels: 5 Great Toddler Entertainers on Helsingor 
(and also, don't forget the Denmark Derby series over on the other blog!)
But don't just take my word for it – in fact, these are far from comprehensive.  We still have tons to check out (up next on our trip list is Hundesved Harbor for example).  So if the Danish Riviera is on your trip list, here are a few more guides that might help out:
CN Traveller's Guide to the Danish Riviera
Visit Denmark's Guide to North Sealand
Visit North Sealand's Guide: Along the Danish Riviera