It's been a few days since a larger post here but the truth is, summer days kind of came out of nowhere here in Copenhagen.  And then of course, they up and left just as quickly.  A few days of 80 plus degrees were here, so like most CPH'ers, we dropped everything to run outside to the beach, to the park, and to adventures out and beyond.  I'll share a few of those toddler explorations shortly, but in the meantime, wanted to post here a few snaps from our trip to the Valby Nature Playground.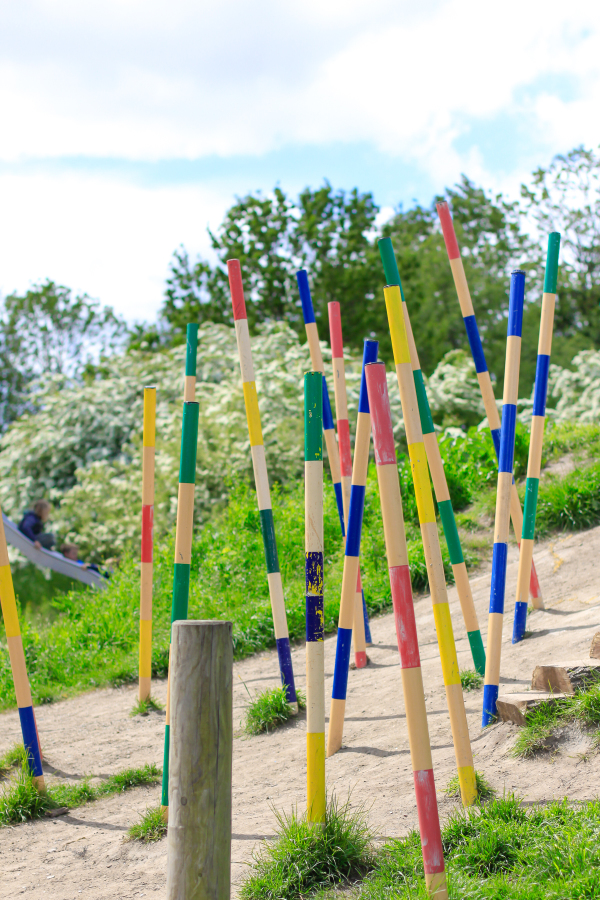 One things you notice quickly if you have kids here in Denmark (and you'll probably notice it even if you don't have kids), is that playgrounds here resemble the way that you probably remember playgrounds of your own days growing up.  Then, if you picture in a whole bunch of green space to what your remember, and you will have an image pretty close to a Danish playground.  Tall slides, zip lines, wooden climbing structures…those are all the norm here.  Consent forms, legal disclaimers and hovering parents are not.   I have yet to see a playground with any kind of soft matting here, save one small one in Hellerup and said matting is around the trampoline portion of the park (Cool, right? Trampolines! ).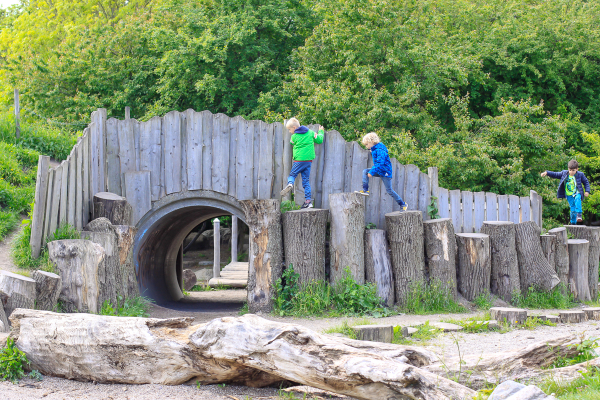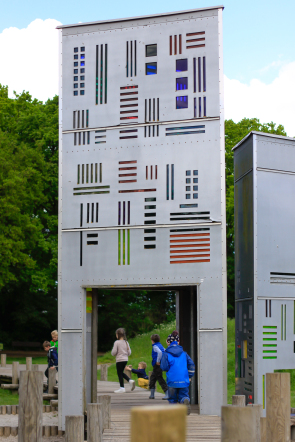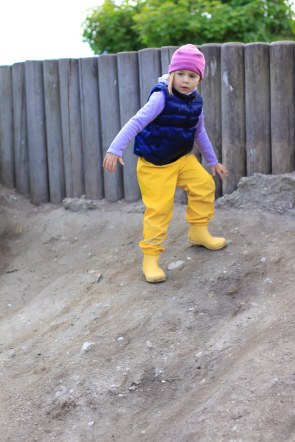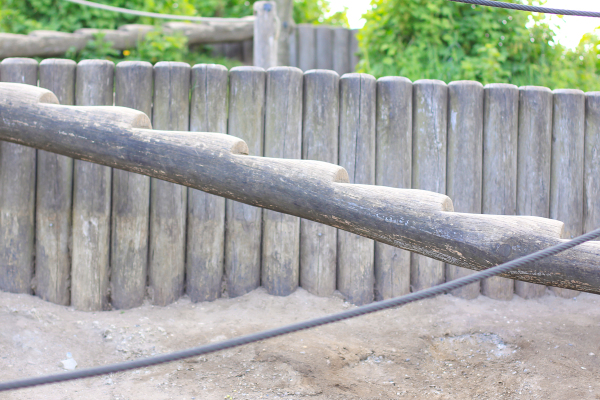 The Valby Nature Playground takes these Danish playground concepts nearly to the extreme.  It's amazing how large this place is, with climbing equipment and play areas tucked in between forests and fields.  Part of the fun is just finding what's next.  The park is also full of picnic tables and places to sit so that you can easily make a picnic and playdate (and incidentally, it seems to be a great place for birthday parties given that we saw three there when we visited).   It's a bit outside of town so we took a car, but it seems like buses go there as well.  But after a place like this, you can be sure that the little ones will most certainly nap on the ride home.