Spring break hit last week for us in Washington, DC and while a full vacation wasn't on the menu, we did take a long weekend to New York City, something we've been meaning to do for a long time.  And we did all sorts of New York kinds of things, like see sky scrapers and go to museums and eat hot dogs and all that.  But first up, Central Park.  Because you have to love that one of the largest cities in the world, still protects one of the largest urban parks in the world in its dead center.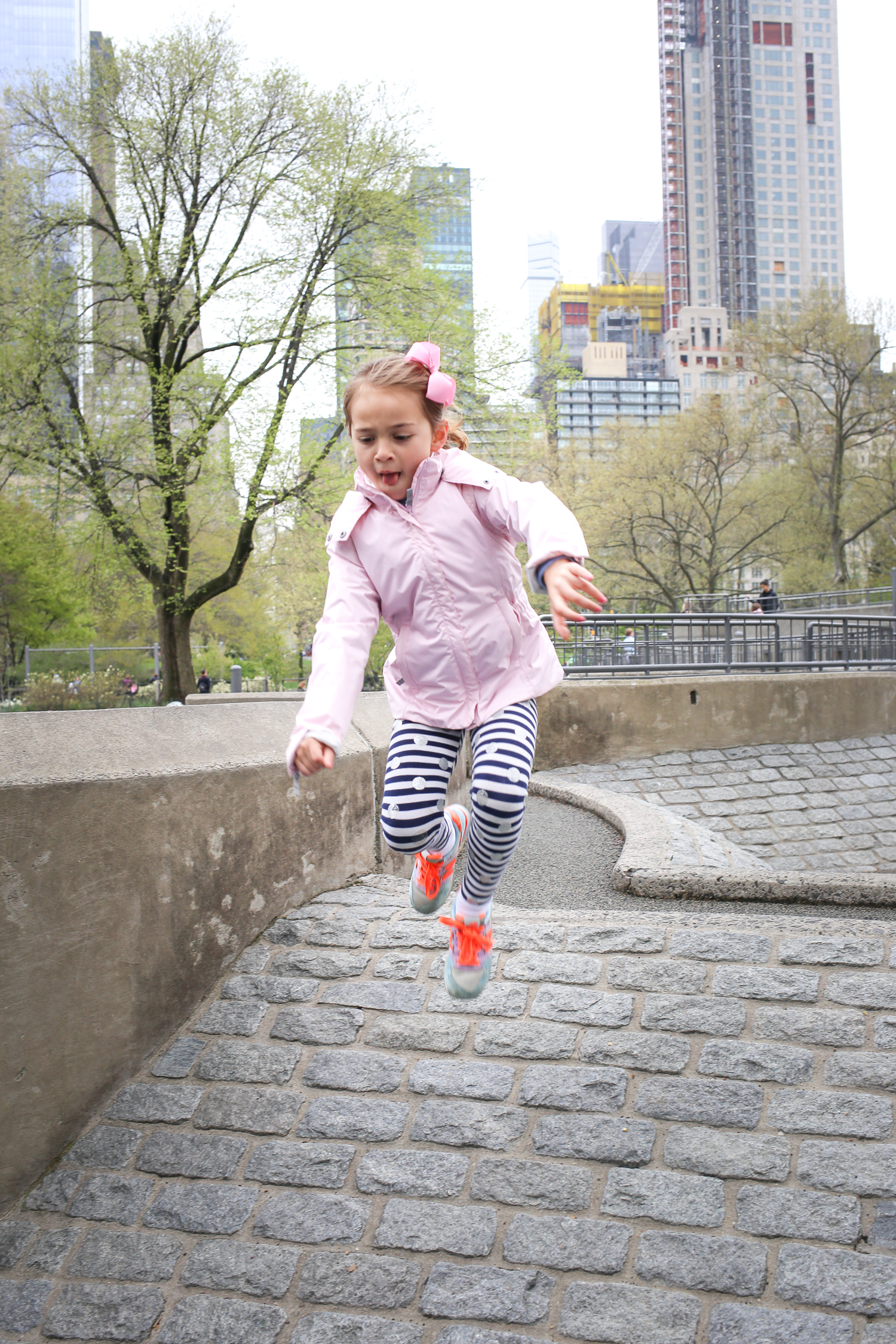 You know who else loved that? The kids.  Of course.  We drove to NYC, leaving DC in the wee hours of morning, and literally 5 minutes after we checked into the hotel, the kids were asking about the park they heard so much about.  Luckily it was literally right around the corner from our hotel and we were off.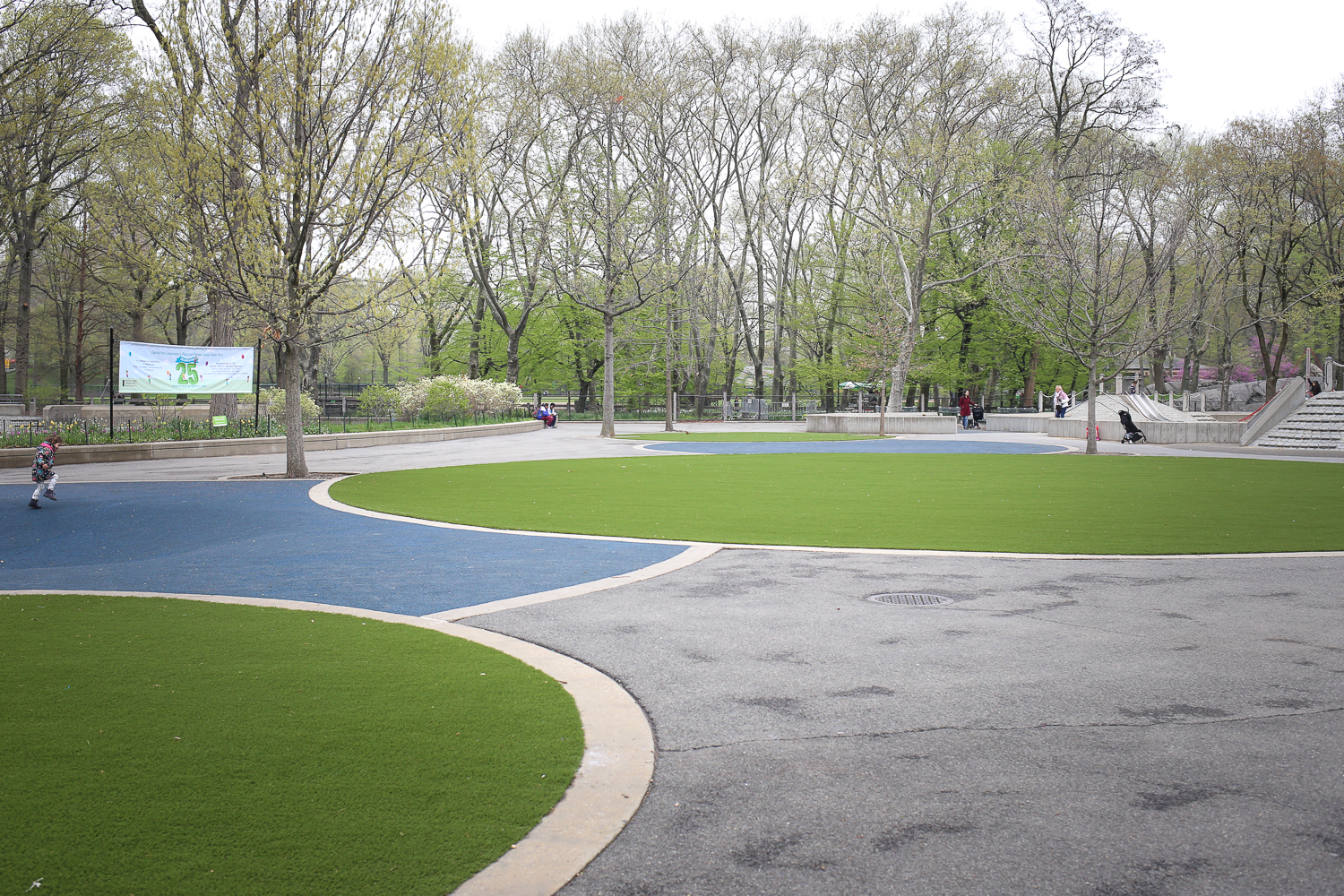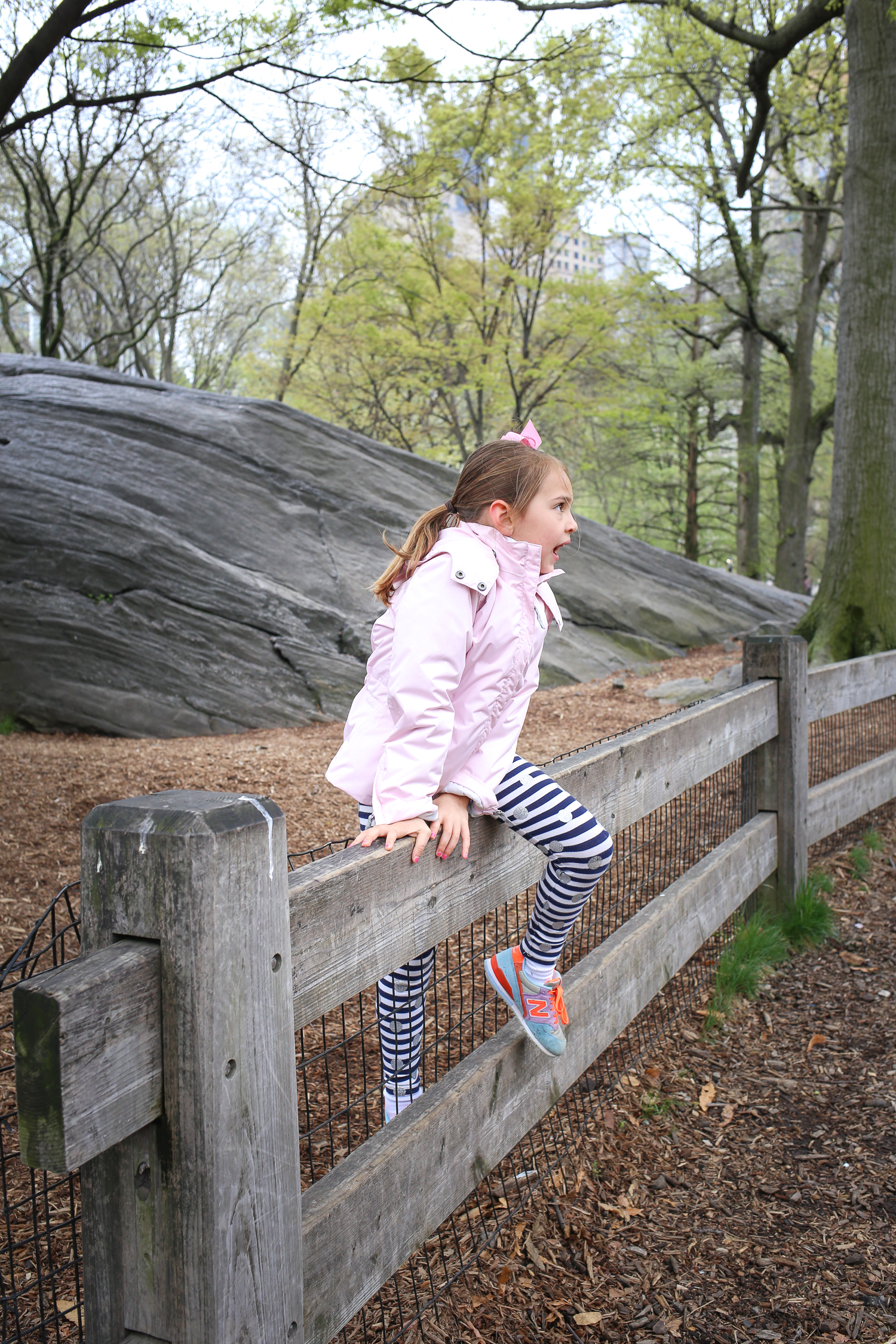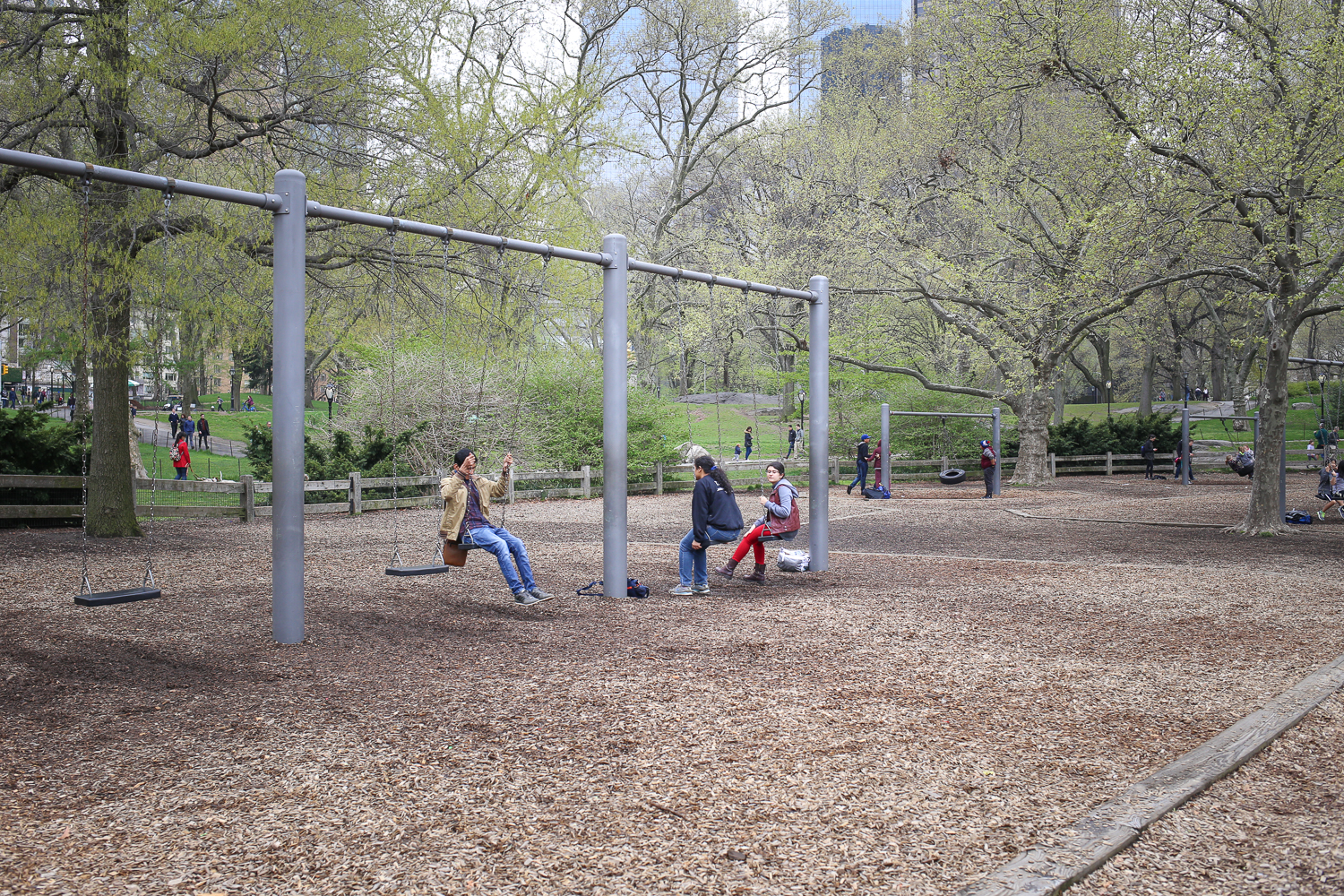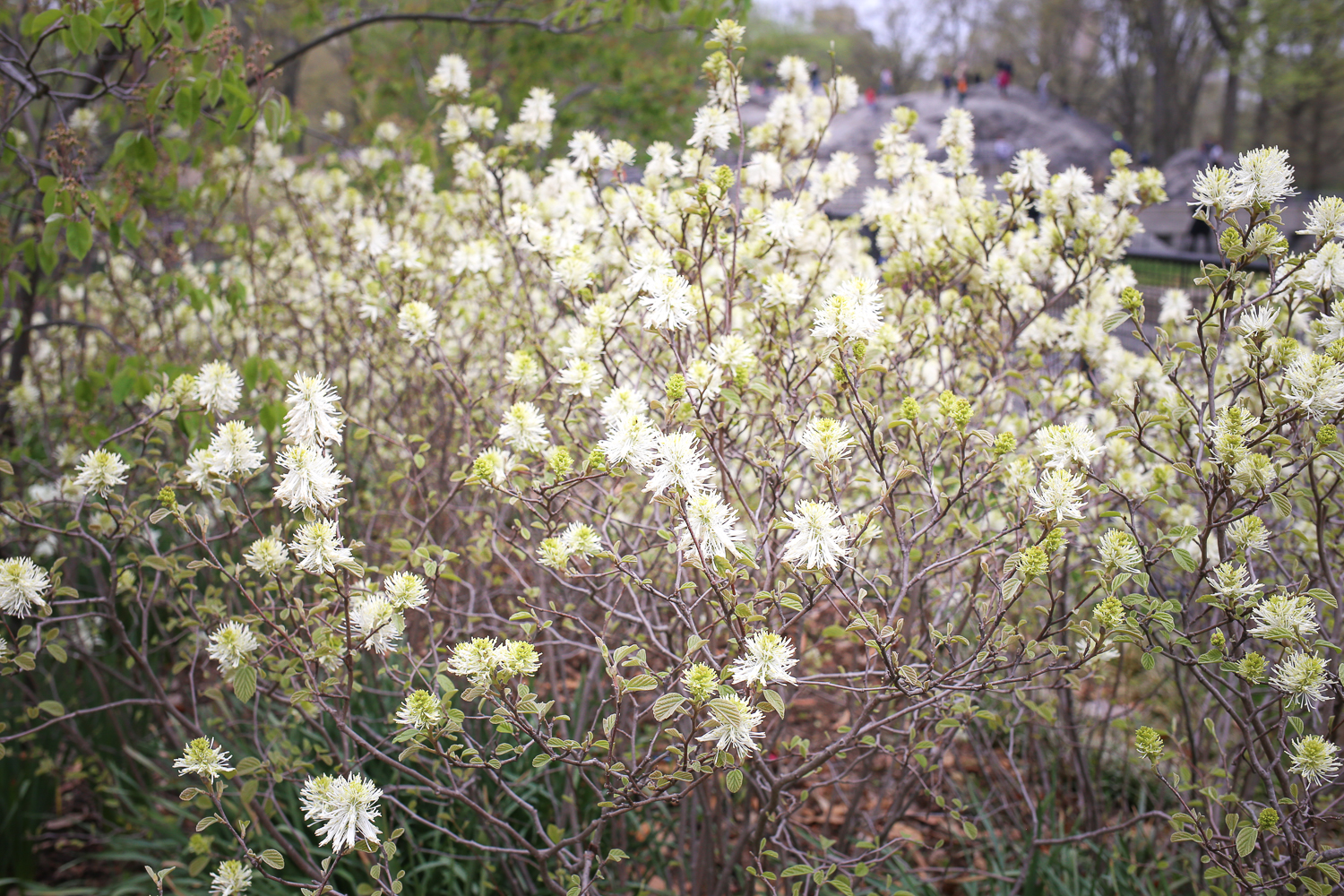 We actually walked nearly the entire length of the park that evening but spent the bulk of our time at the Hecksher Playground, one of the main playgrounds in the space (although there are many – the Central Park website has a good list).  The thing about this playground is that it is so decidedly "unamerican" in its play surfaces.  There are a few swings and a few slides, but by far and away the majority of the play surfaces are either rocks (big rocks!) or concrete – neither of which you see these days much around here anymore since everything is usually a softer surface with softer landings underfoot.  I'm pretty laid back parent but there were a few surfaces that made me watch a little more closely than I usually do, and there were definitely a few bloody lips making their way around that playground.  The playground tends to attract older kids  – tweens and teens – that have a bit more grasp of terrain and do pretty funky freestyle walking tricks (see that first photo at the top of the post? she definitely got ideas), so this is one where keep an eye out helps.  That being said, the kids had a blast and our daughter especially loved that the surfaces were a little more rough.  She's been doing a lot of rock climbing lately and she enjoyed putting some of her skills to use on some of the larger climbing hills.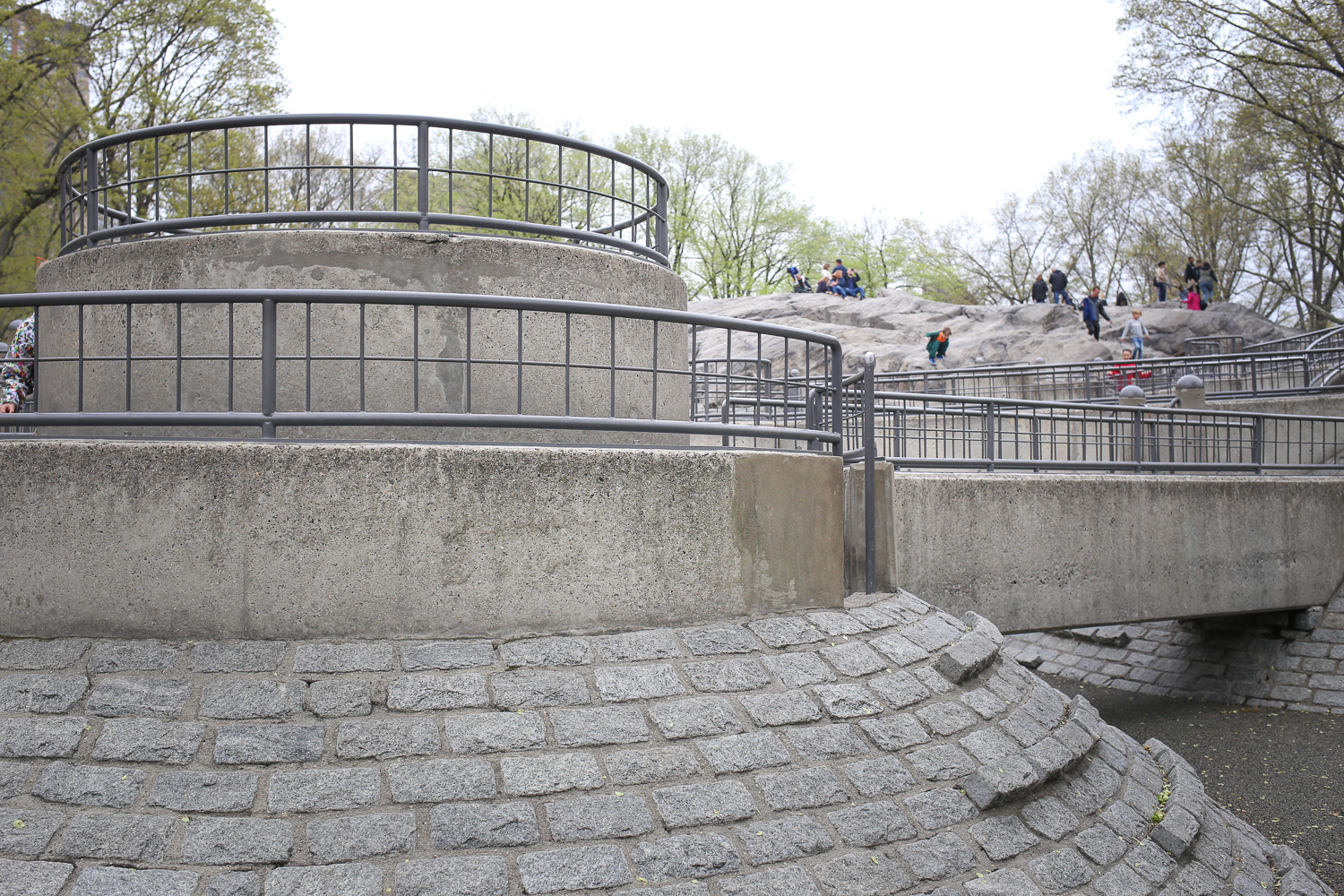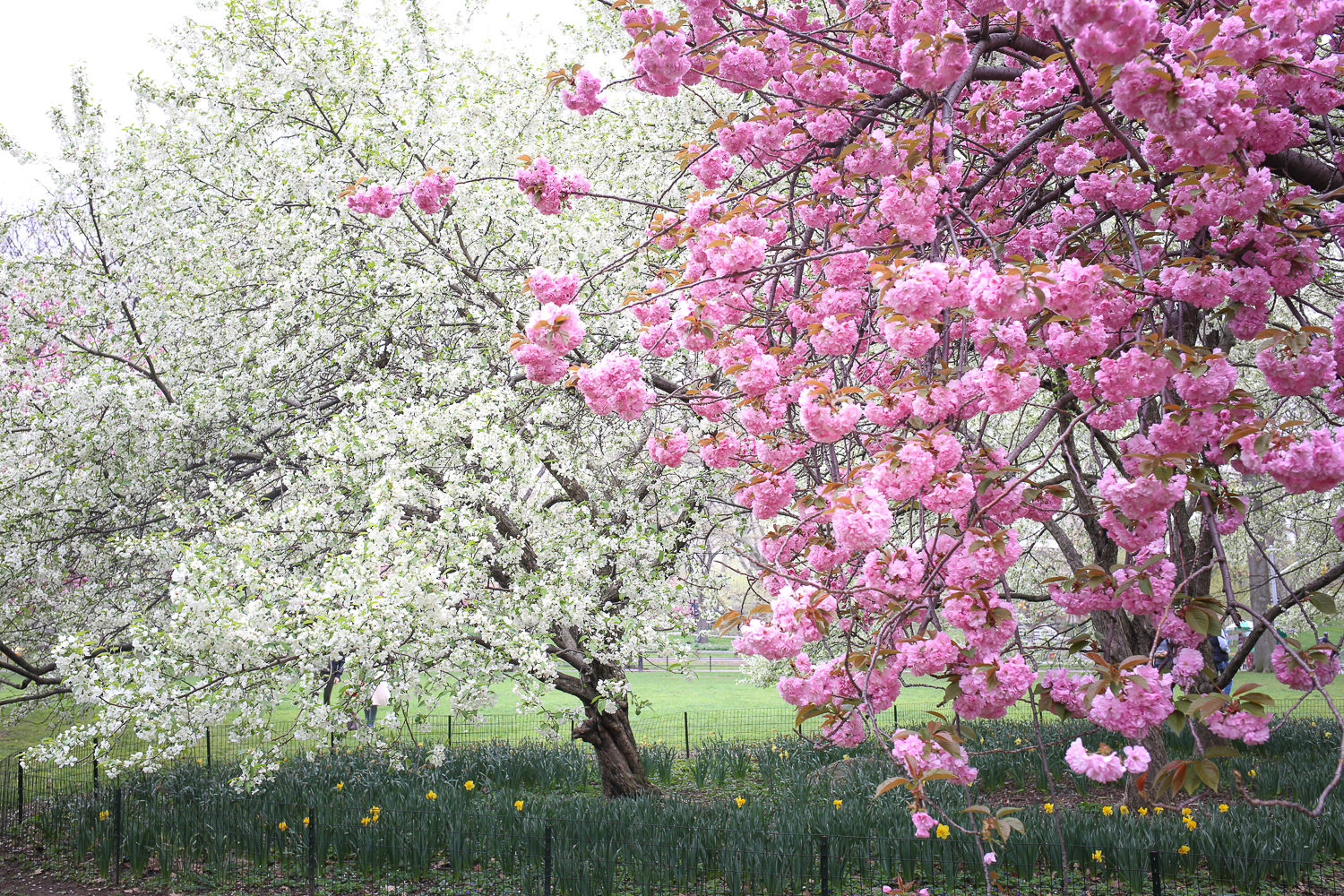 On this chilly, on again off again rainy day, the concrete and rocks gave it a gray feel, but spring was blooming all around us (and giving us a second go at cherry blossom season since they were just peaking in NYC!).  Also, it doesn't show well in the pictures here but once summer hits, a lot of these surfaces are also actually splash pads so I imagine thing are a lot more colorful then.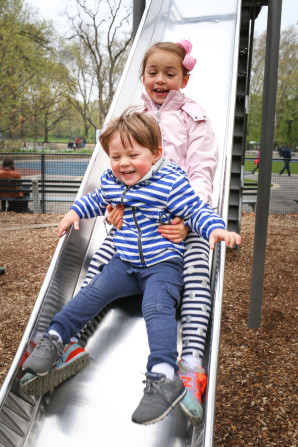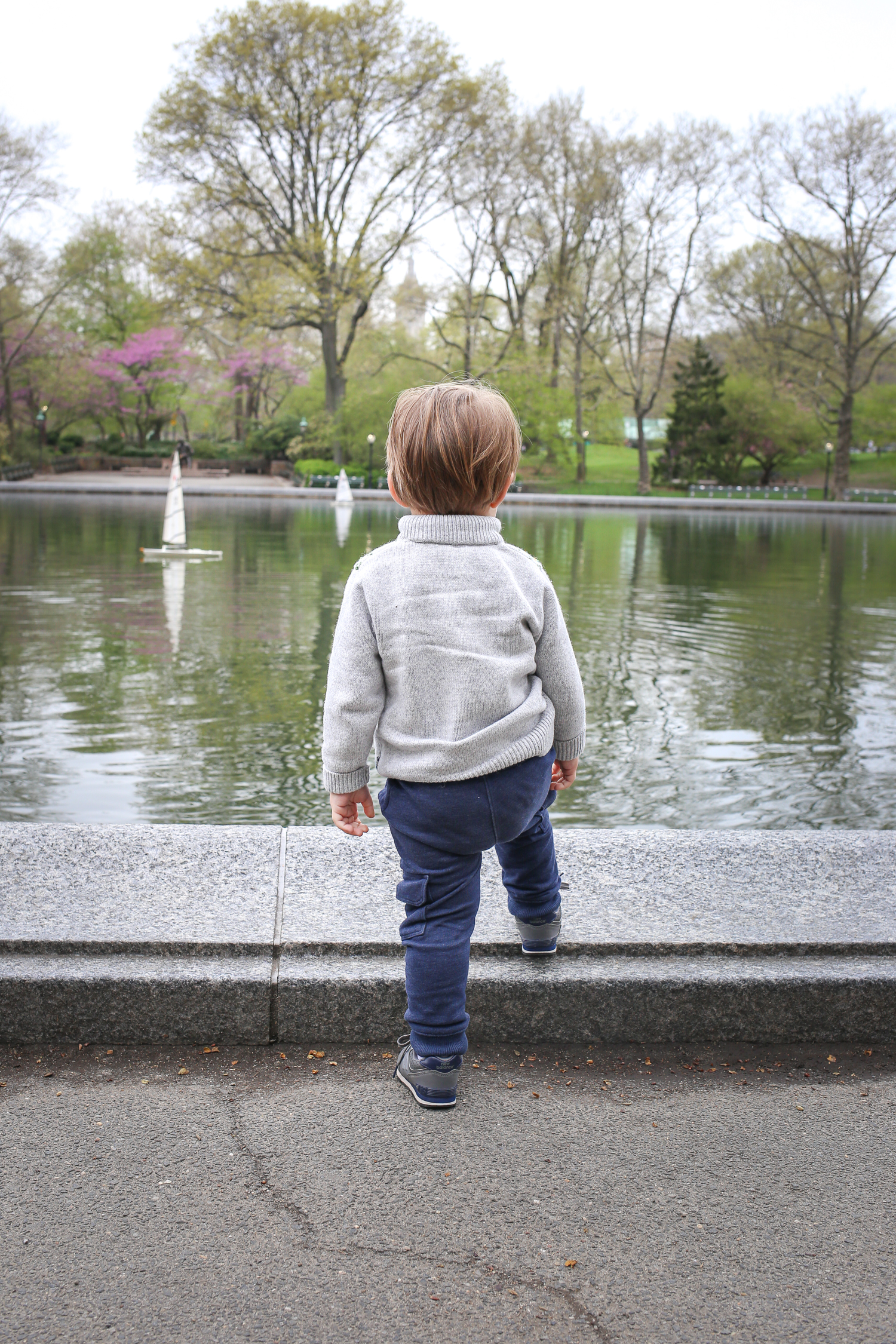 The kids ran the park down until their hearts' content and even asked to come back the following morning (which we did, taking the opportunity to meet friends this time around), and around the park are a few places for snacks and coffee, making it kind of a winner all around and a big highlight of the kids first trip to NYC!