She requested the outing herself, to go see the cherry blossoms.  On the weekend…during the peak of DC's season…which is something that after 15 years of off-again, on-again DC residency, I generally try to specifically not do, because there are usually one million other people doing it.  But tot asks, nicely, and tot receives, and away we went to explore the blooms as a family.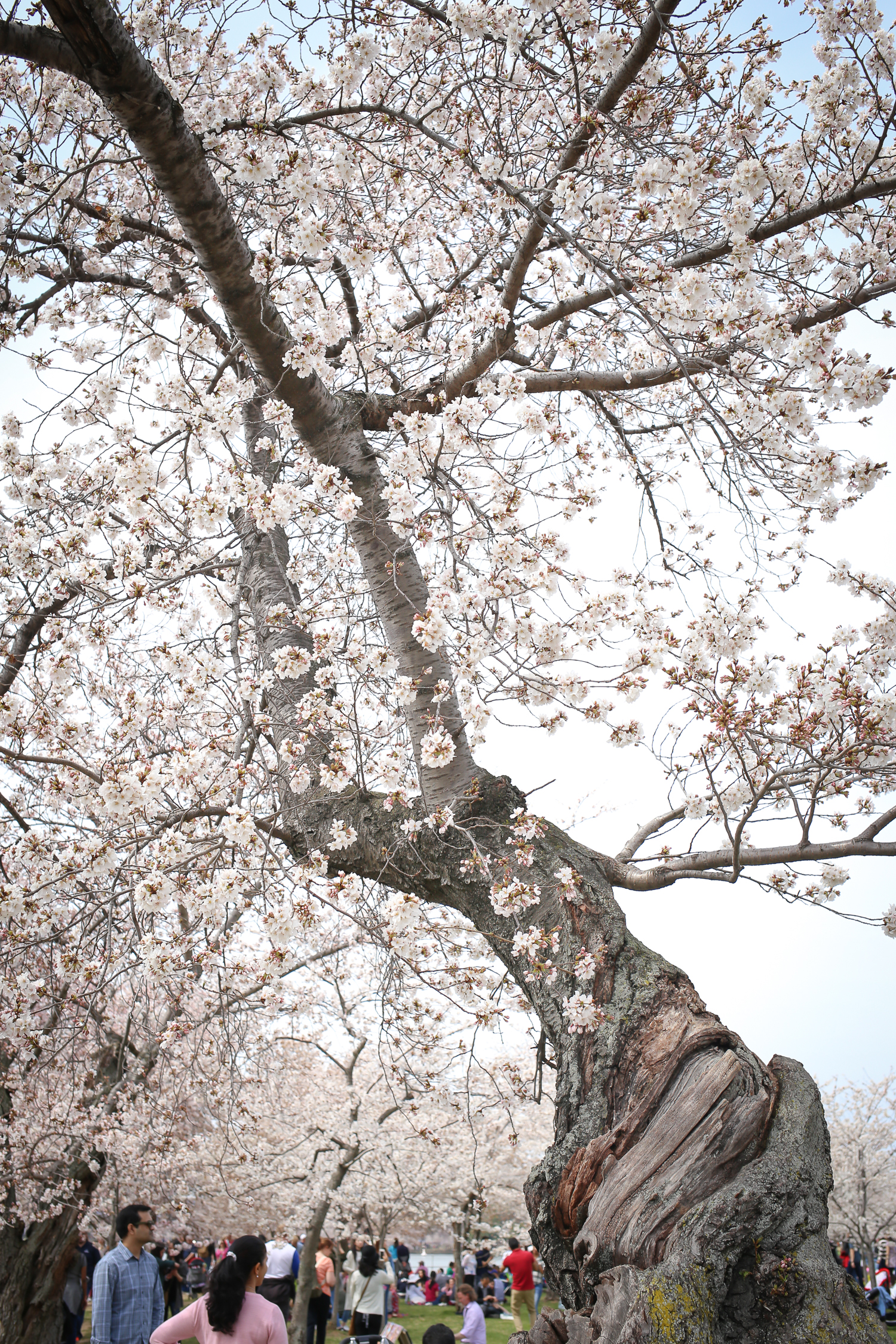 The DC cherry blossoms are beautiful – truly.  But this was a tough year to see them, with a storm that blew through a few days before the peak bloom, taking off about half the blossoms.  Also, a storm of our own was brewing a bit amongst our tots, both of the fighting a cold, so between that and the crowds, part of it felt not the best.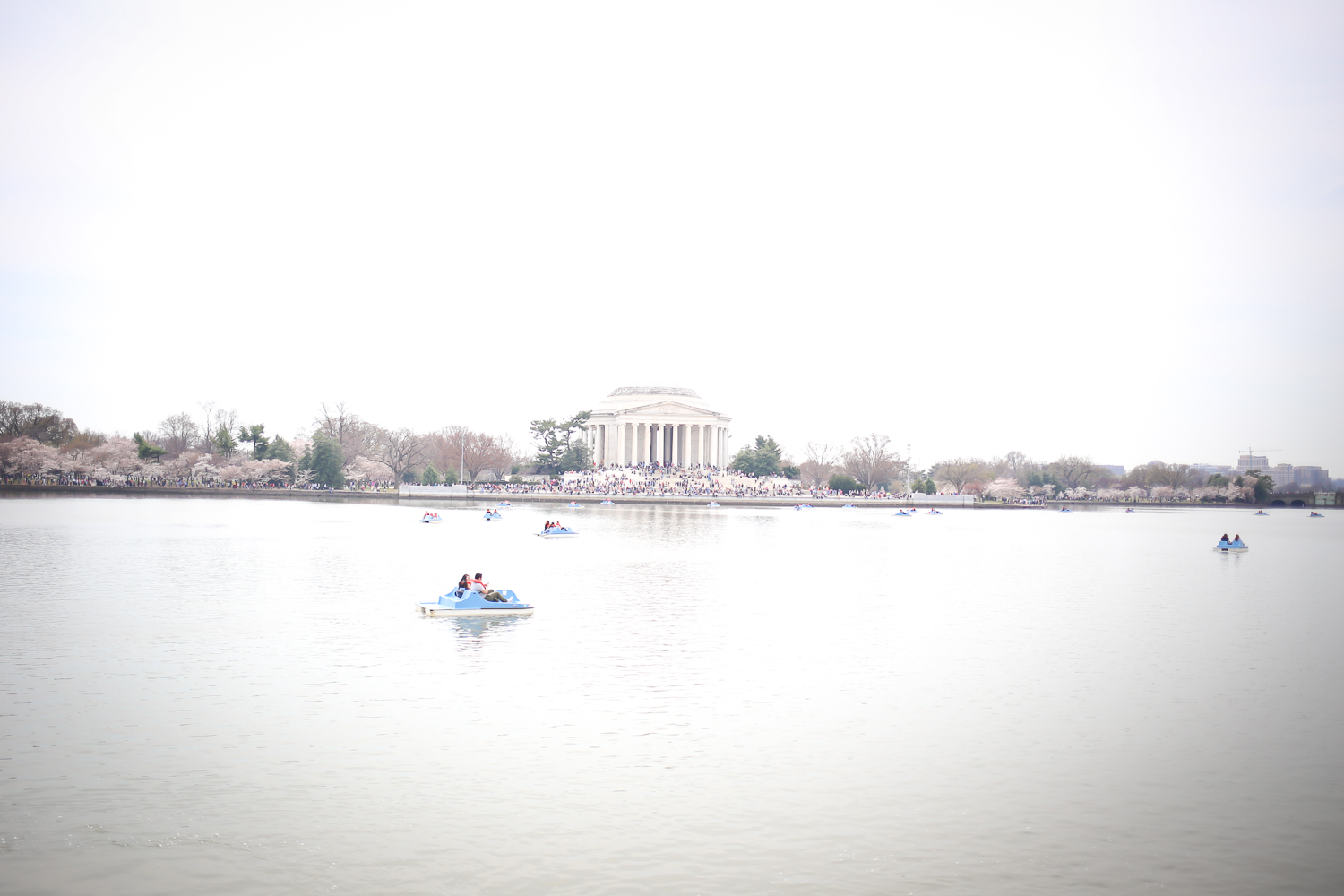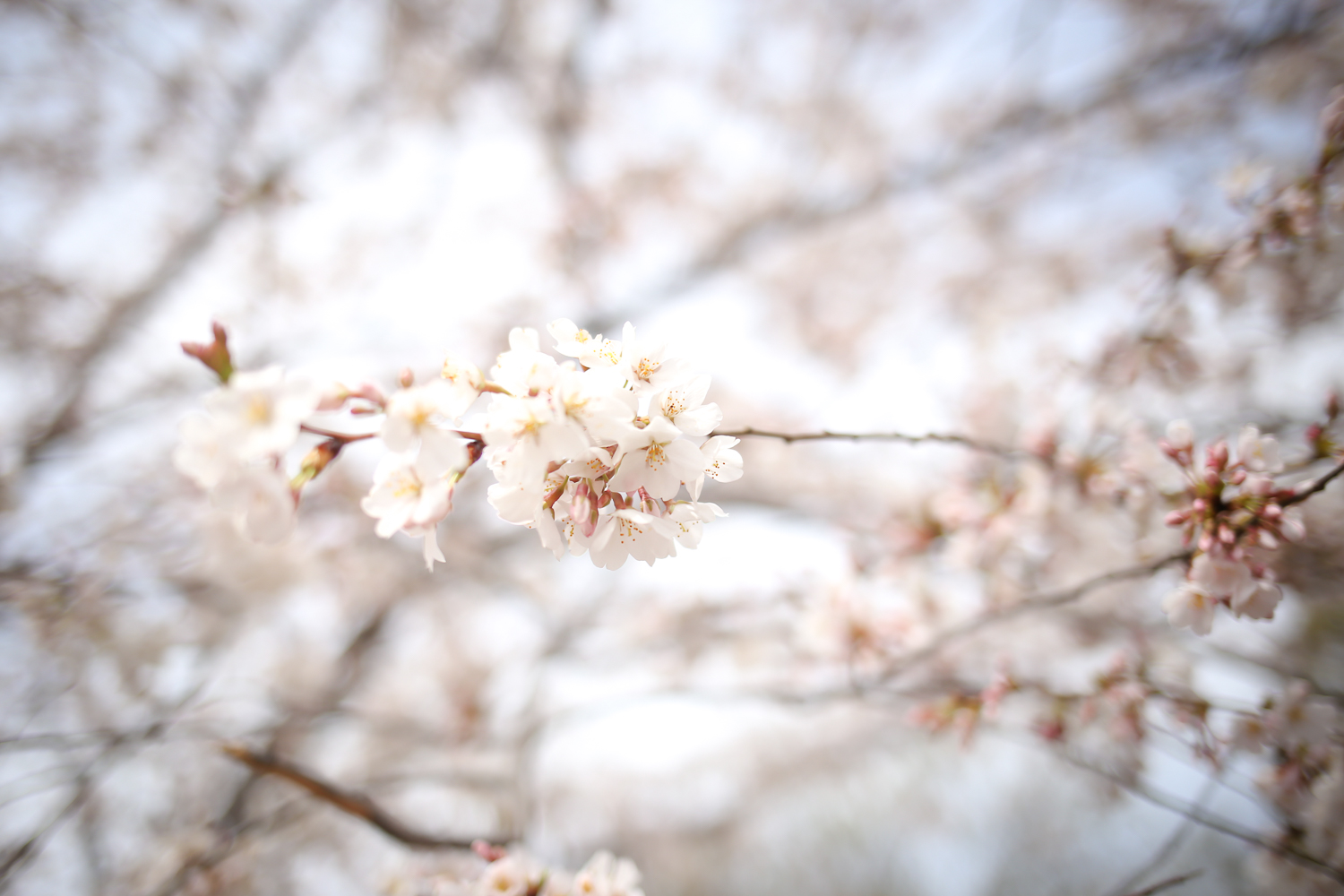 It didn't turn out to be the greatest day for taking a lot of pictures.  But even with sniffles and what eventually turned into fevers and tears, there was still time for beauty and laughs and ice cream on the lawn while listening to fun music that was part of the festival…Even with the million people, we would do it again.  It's not Copenhagen, but it is DC, and it's home for now.
P.S. By the way, all those millions of visitors that we get? It's awesome for DC but not always so awesome for the cherry blossoms themselves – this is a great article on the impact of this kind of volume and how to be a mindful cherry blossom visitor!